93 products
Filters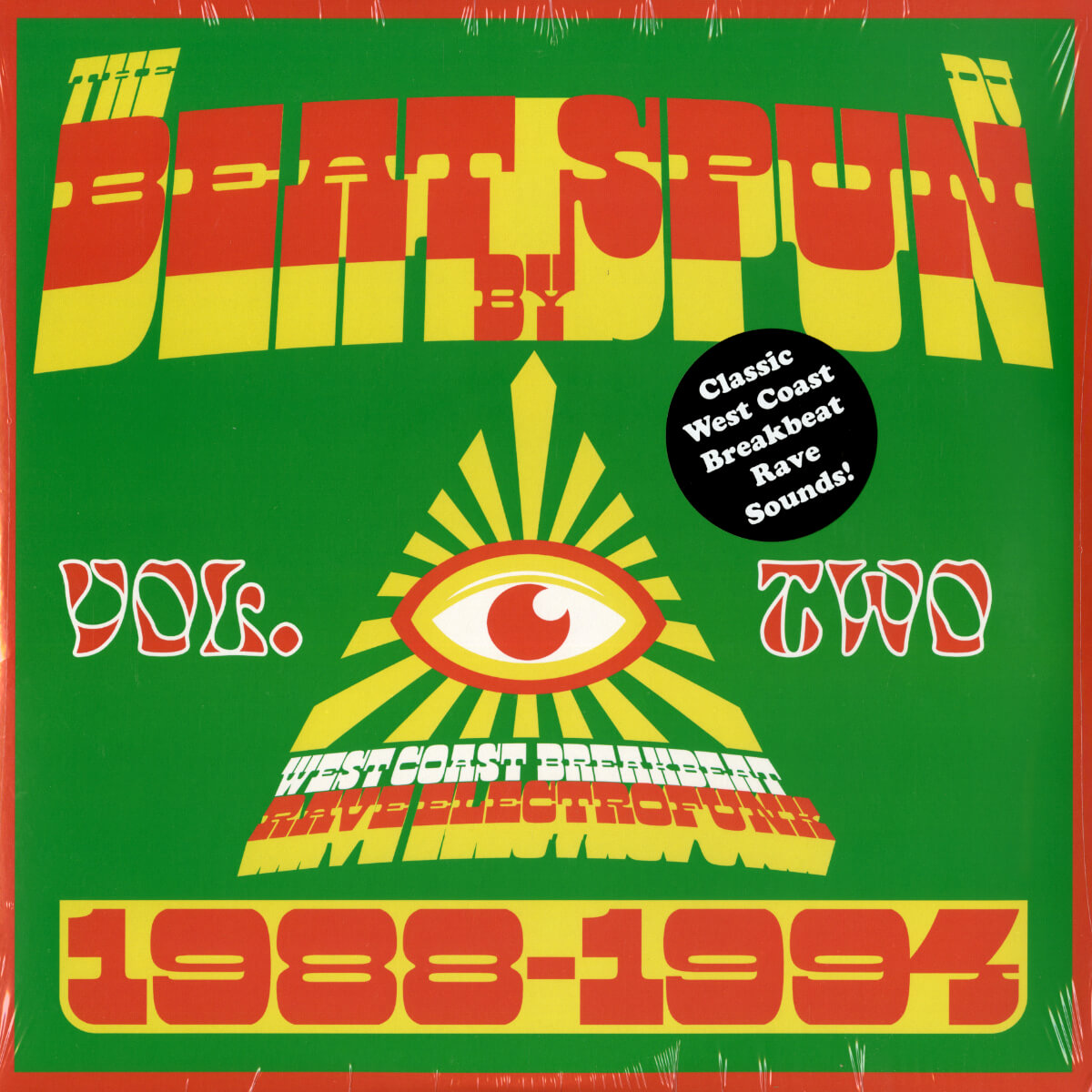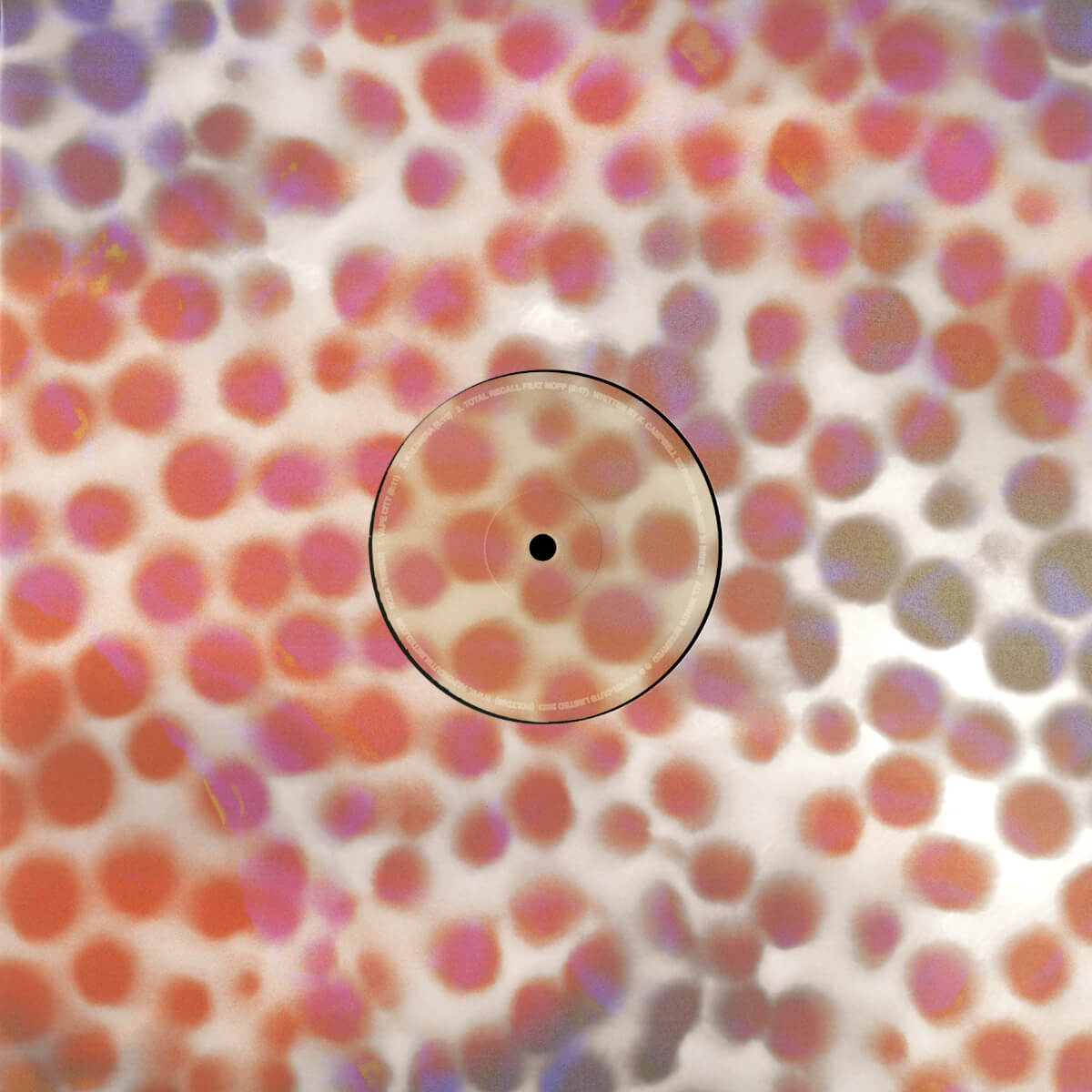 Roza Terenzi & Furious Frank
Roza Terenzi & Furious Frank LP
Next up on Paper-Cuts is the individual works of Roza Terenzi & Furious Frank in a new series for the label featuring 2 artists in unison over a full length, double feature LP. Split across six-tracks the two Australian born artists deliver a like-minded swarm of mid-tempo breaks, lush ambience, unrelenting drum & bass and techno.
Sale price

$20.00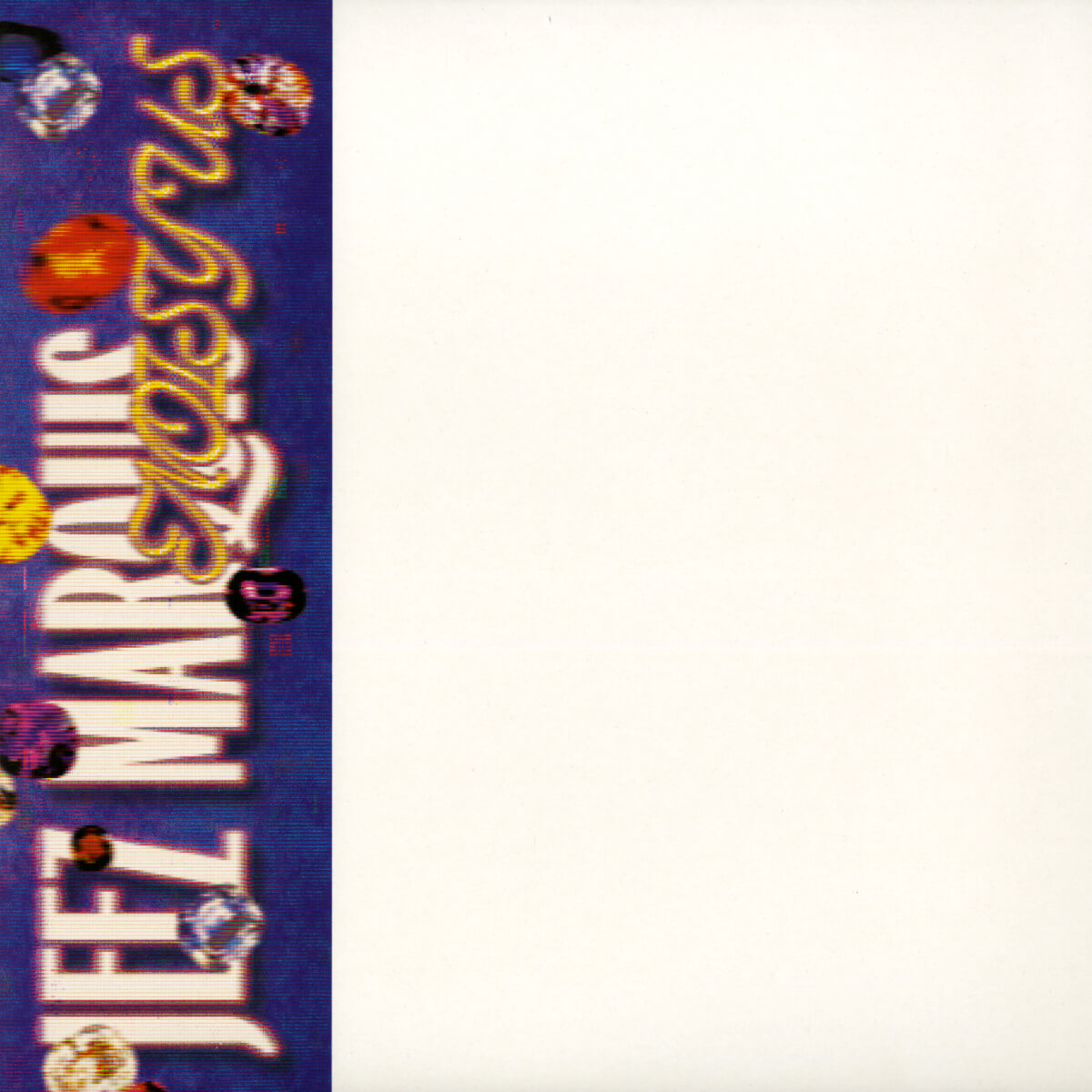 Jeez Marquis
Noisy Us
アムステルダム拠点の Cape St. Francis の三作目は、Mills Boogie、2Lanes に続きベルギーのヒップホップ・プロデューサー Corrupted の新名義 Jeez Marquis。
Sale price

$21.00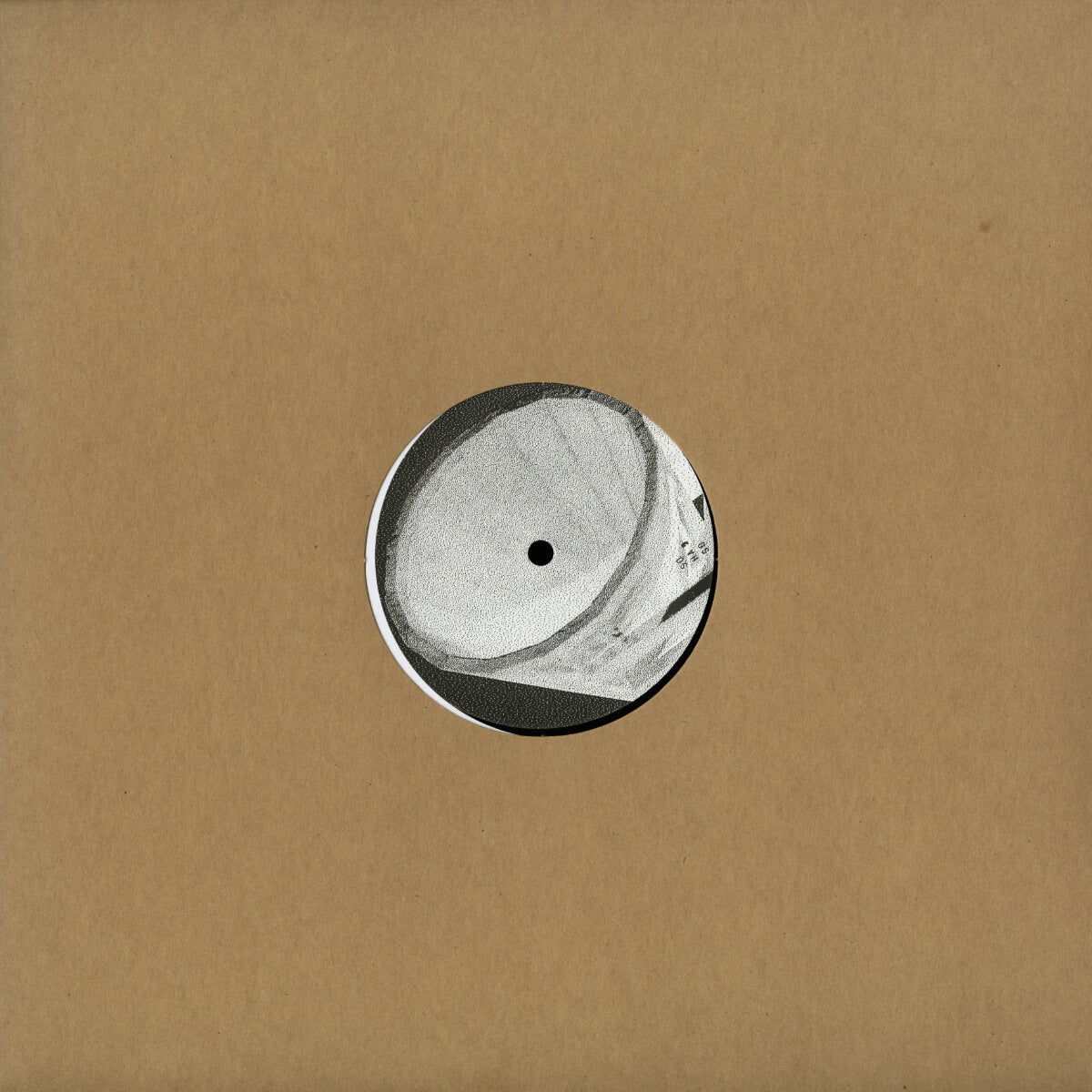 P.A. Presents
Lost Voices
SoHaSo keeps finding lost gems in the rich soil of the Dutch electronic underground. You might know P.A. Presents from his epic Entangled EP (1995) or his many releases on U-Trax.When SoHaSo informed if he had any dusty DAT tapes laying around from that particular period in the 90s, Peter Aarsman started digging.
Sale price

$19.00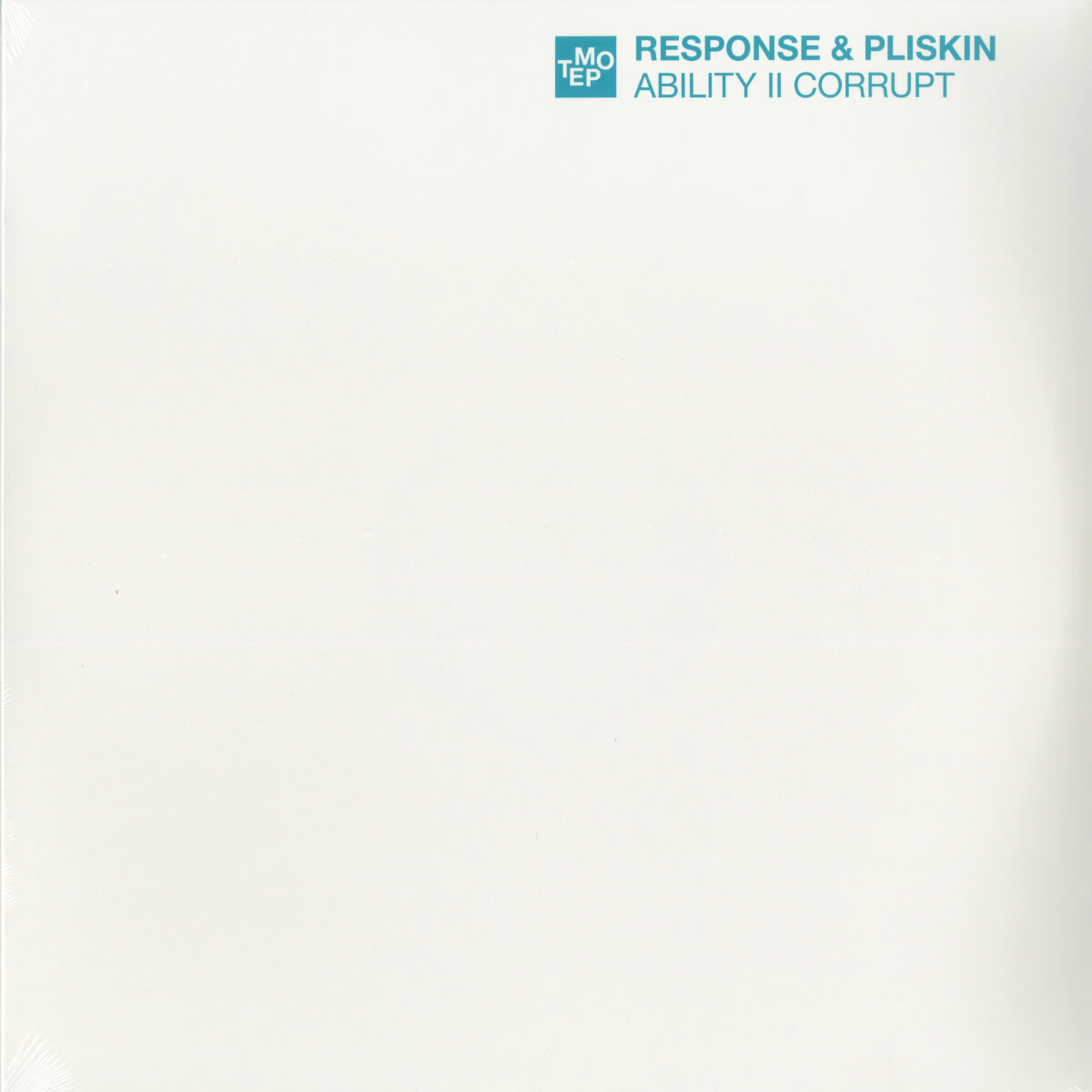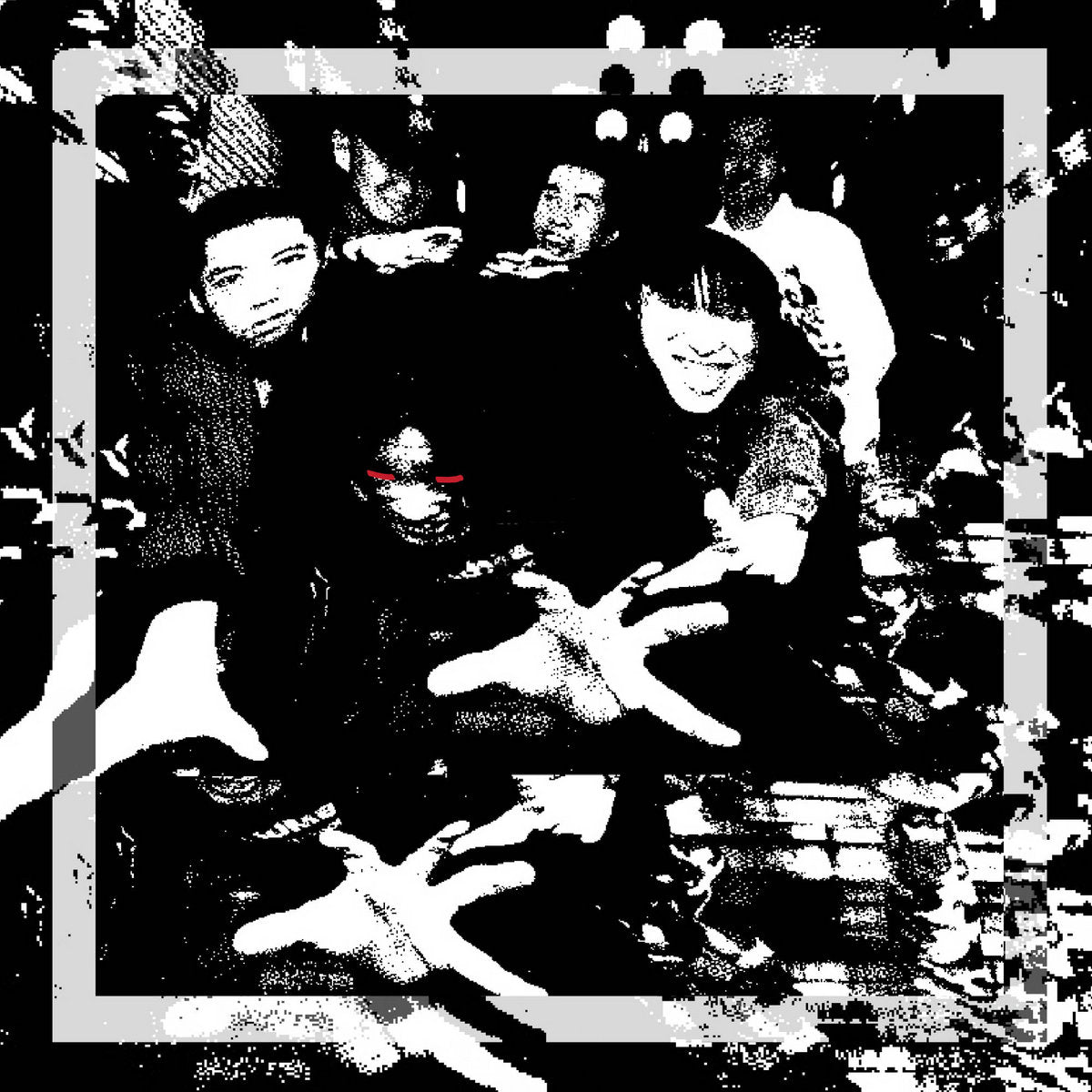 City Kudu
Kyana
マンチェスターの新レーベル Access Memory 第一弾。初期の Untold や Laksa、Facta、Batu が引き合いに出されるディープ&パーカッシヴな即戦力盤!
Sale price

$20.00
Semtek
Denny Island
ヴァイナルオンリー限定200枚。Rubadub のレーベルラインよりUKベテラン Semtek による UKG/D&B インスパイアなテクノ・ステッパーズ!
Sale price

$20.00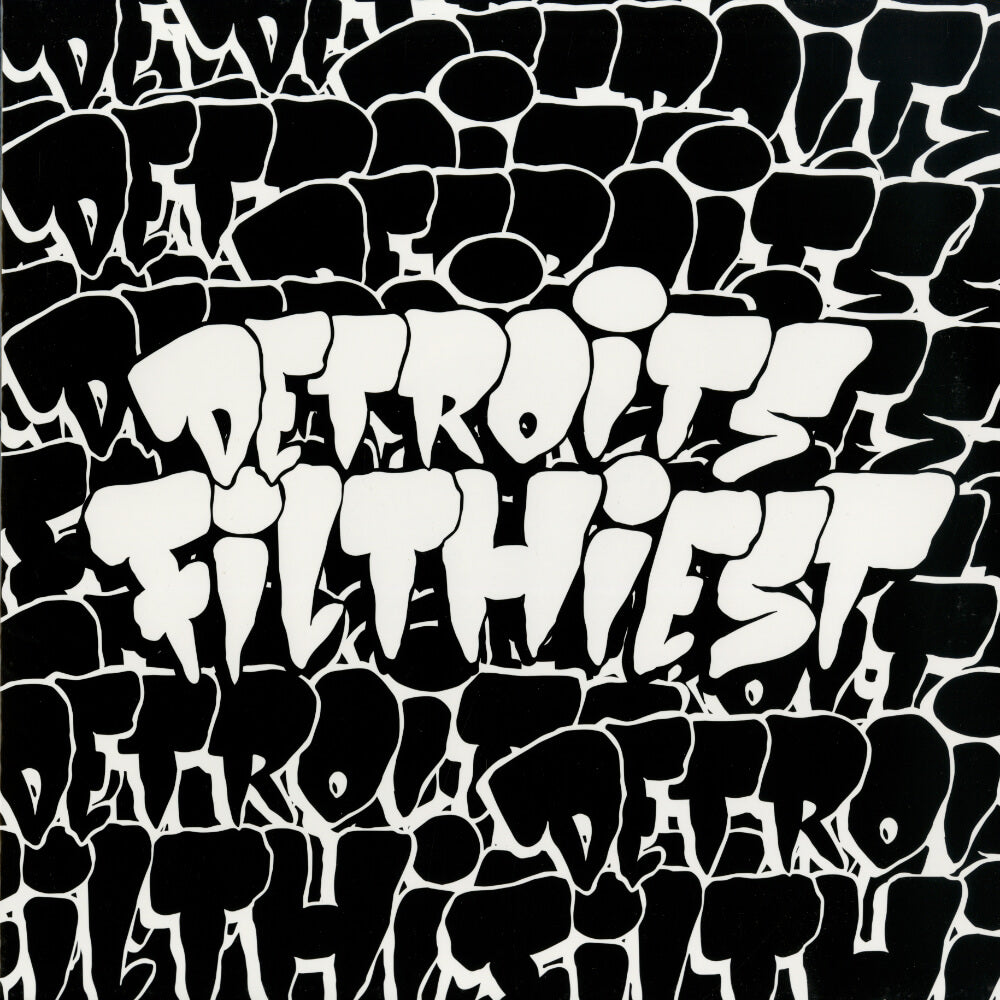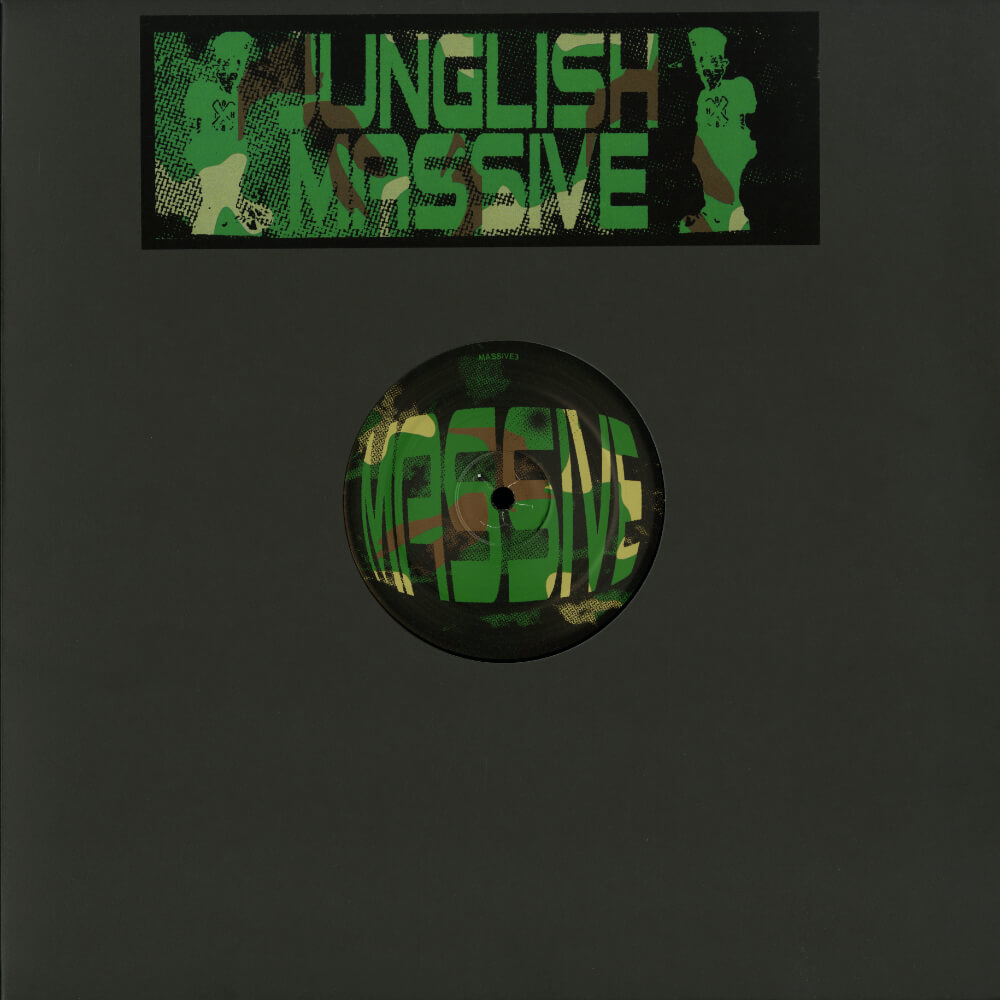 Alphonse
Android Mash
Klasse Wrecks のサブレーベル Junglish Massive の第3弾。Toby Tobias の変名 Alphonse による3トラック。何と言っても12分を超えるタイトルトラックA1が強烈。古典的なD&Bを参照しながら混ぜたり潰したりの実験を行ったトリッピーチューン。
Sale price

$17.00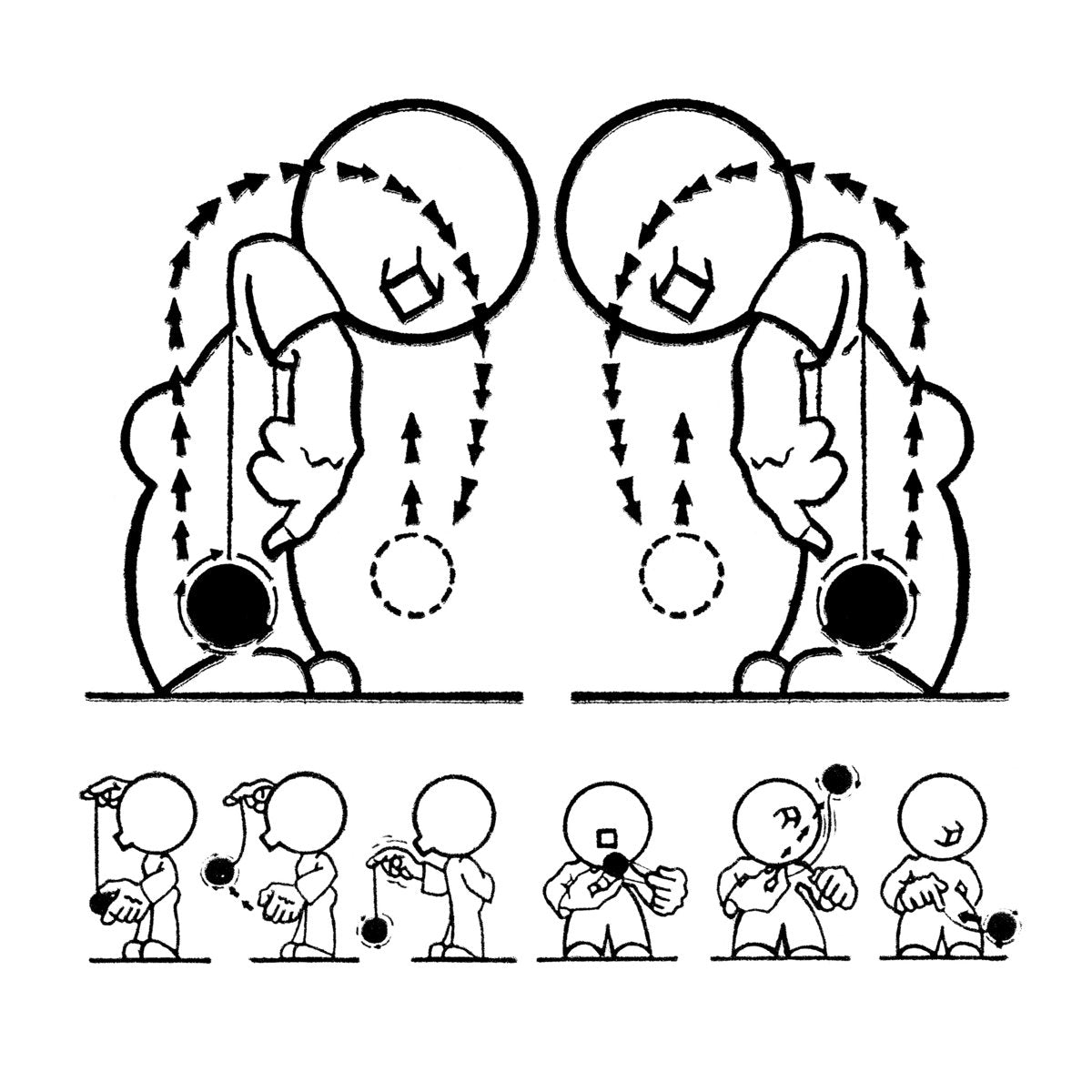 DJ Prime Cuts
Chartist EP
Prime Cuts from the legendary Scratch Perverts crew with an upful six-tracker, full of life and intelligence, and teeming with fidgety, DIY, turntablist energy.
Sale price

$26.00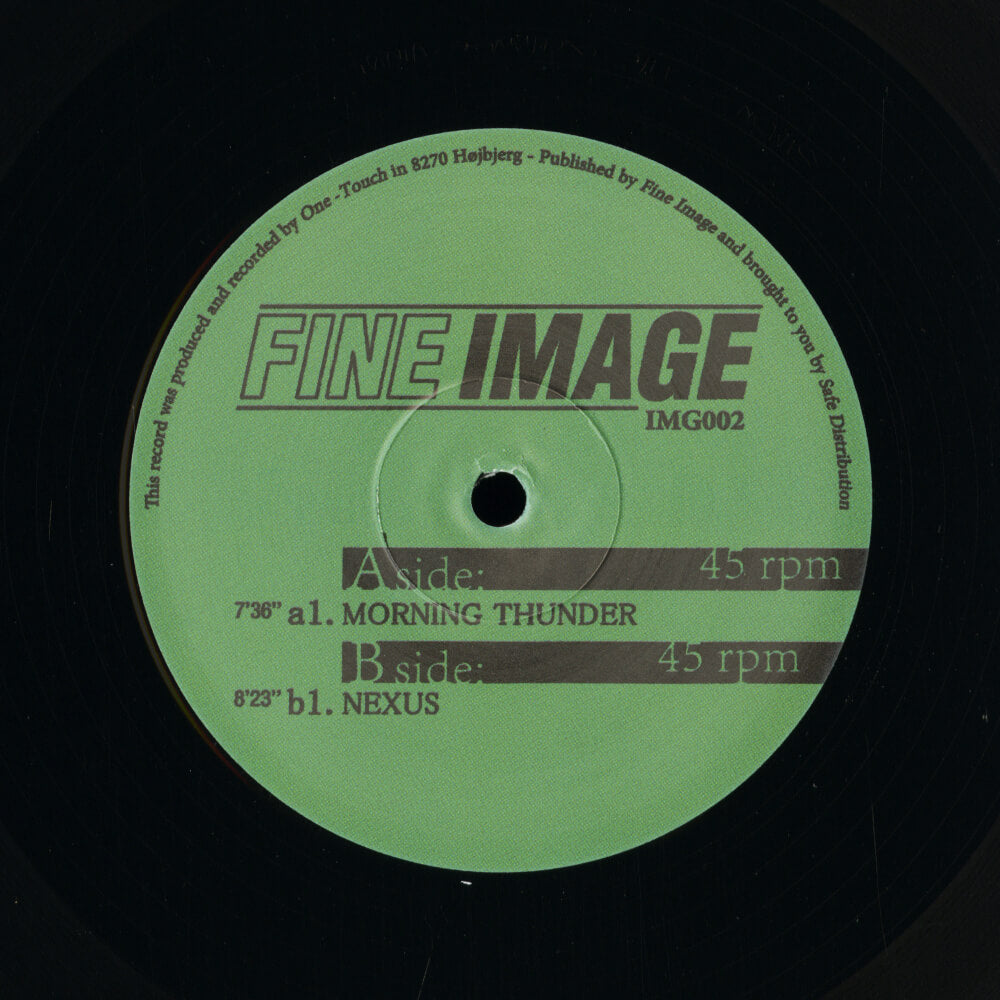 One-Touch
Morning Thunder / Nexus
オーフスの Safe Distribution が配給を手掛けるジャングル・レーベル Fine Image の第2弾。Regelbau 一派の誰かの変名かもしれませんが、詳細不明の One-Touch によるアトモスフェリック・ジャングルを2曲収録。
Sale price

$12.00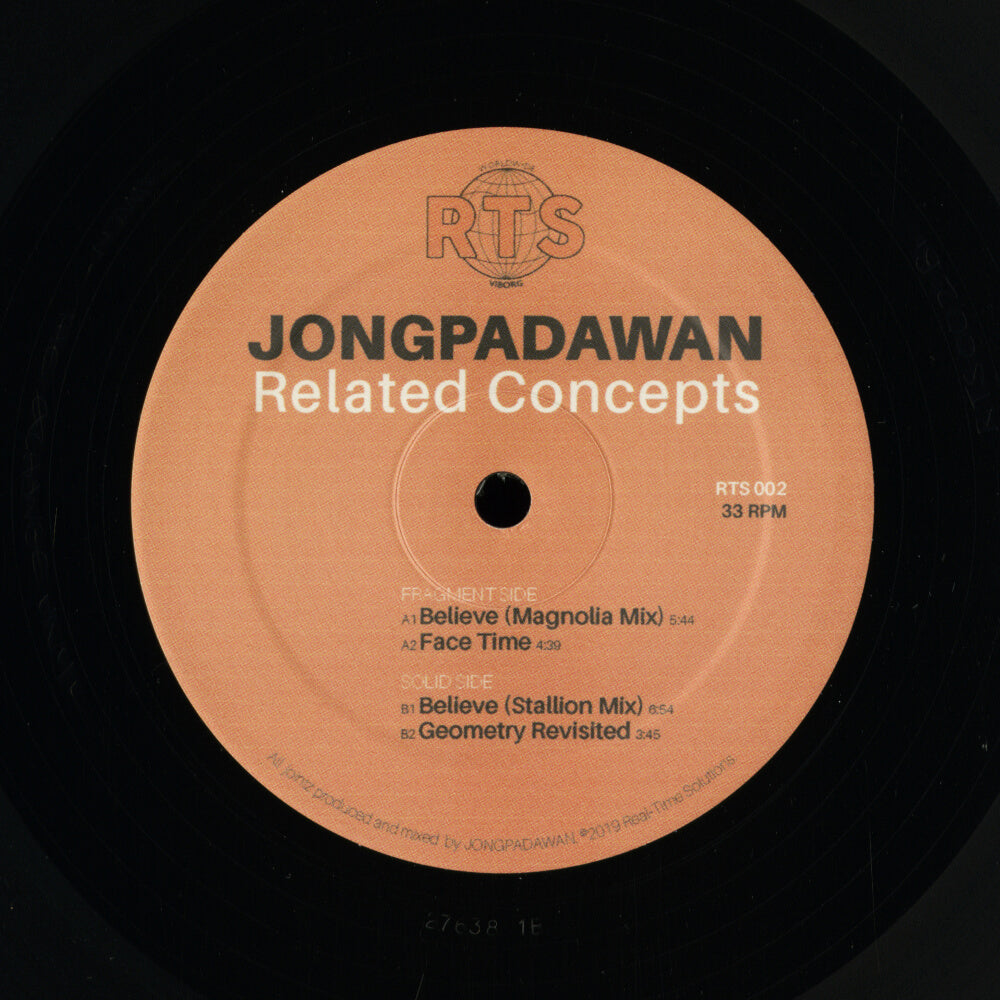 JONGPADAWAN
Related Concepts
How do ideas and concepts relate, intertwine and affect each other? This is explored by JONGPADAWAN on 'Related Concepts' - the second release on Real-Time Solutions. Get ready for 3 tracks to heat up the club and 1 track to calm you back down after a wavy night out on the floor. Time to get real.
Sale price

$12.00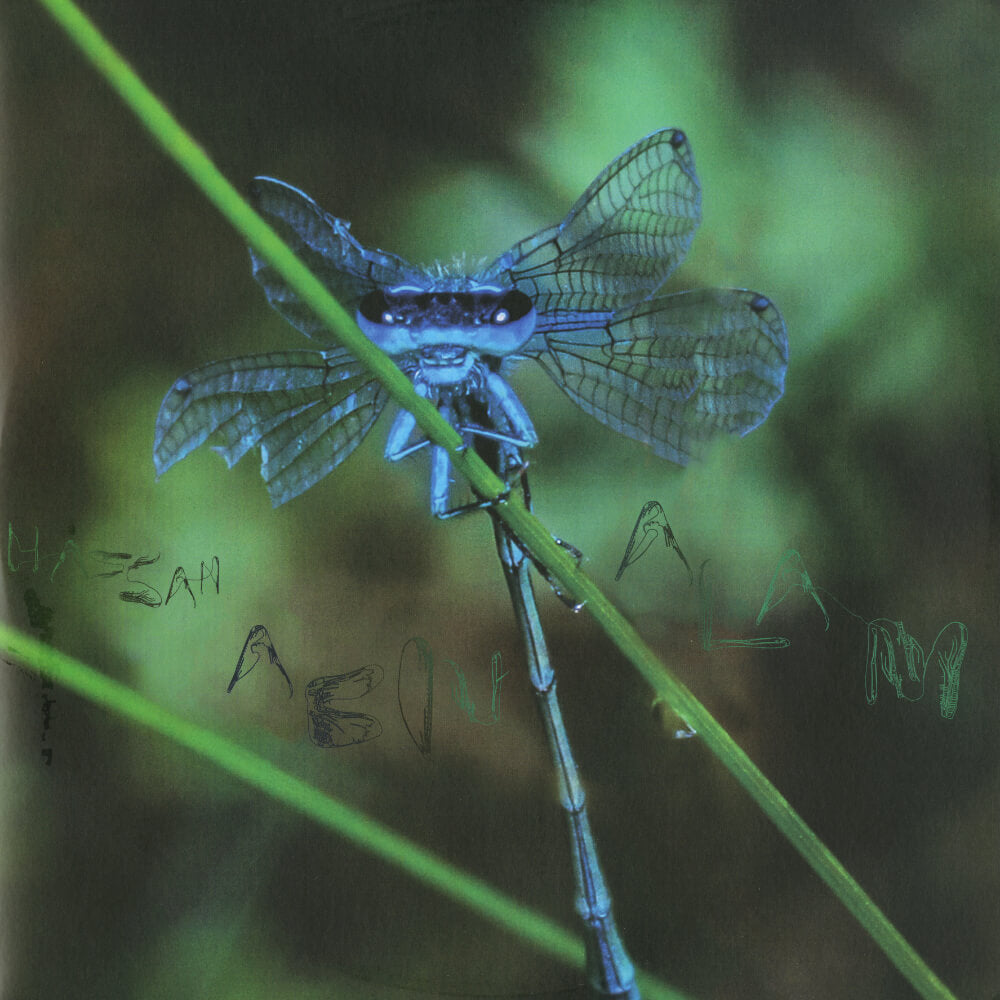 Hassan Abou Alam
Ice
Egyptian artist Hassan Abou Alam delivers the 4-track EP Ice, glistening with unusual textures that glide through several soundscapes spanning techno, breaks, bass and unclassifiable noise.
Sale price

$16.00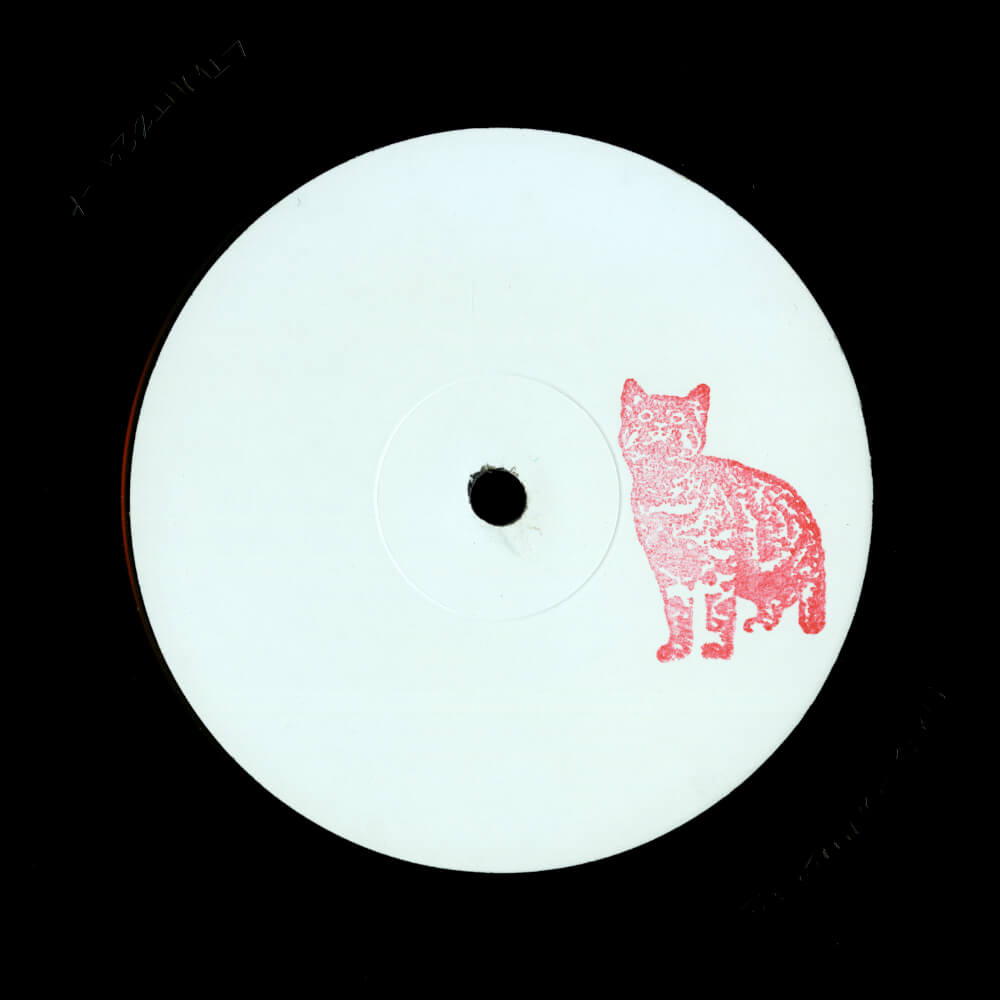 Peaky Beats
Paradise Falls EP
Arriving on Lobster White Label on comes a fresh-sounding and typically loud release from Leeds vinyl enthusiast Peaky Beats. Never one to be pigeon-holed into a specific style of music, his recent releases have explored 2-step, speed garage and dub - bringing his wicked ear for big UK blends into the spotlight - and earmarking him as one of the UK's most exciting emerging producers.
Sale price

$16.00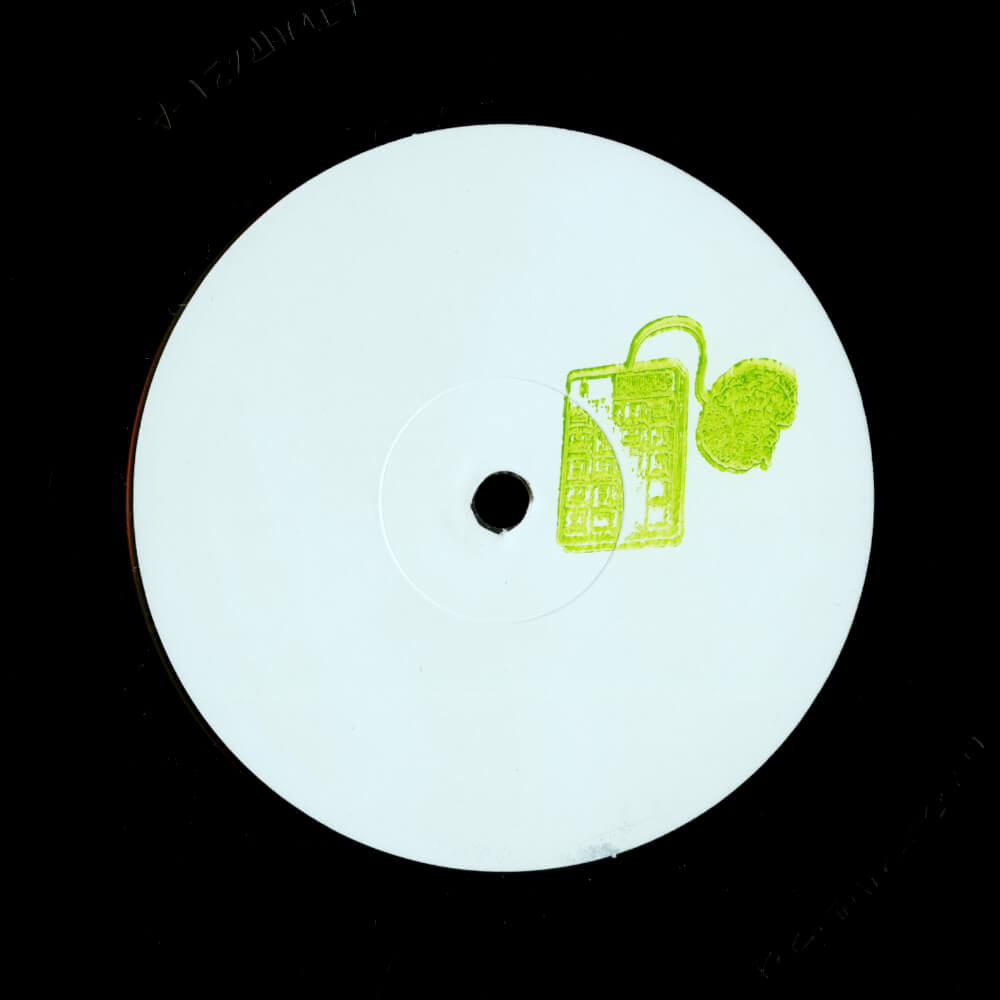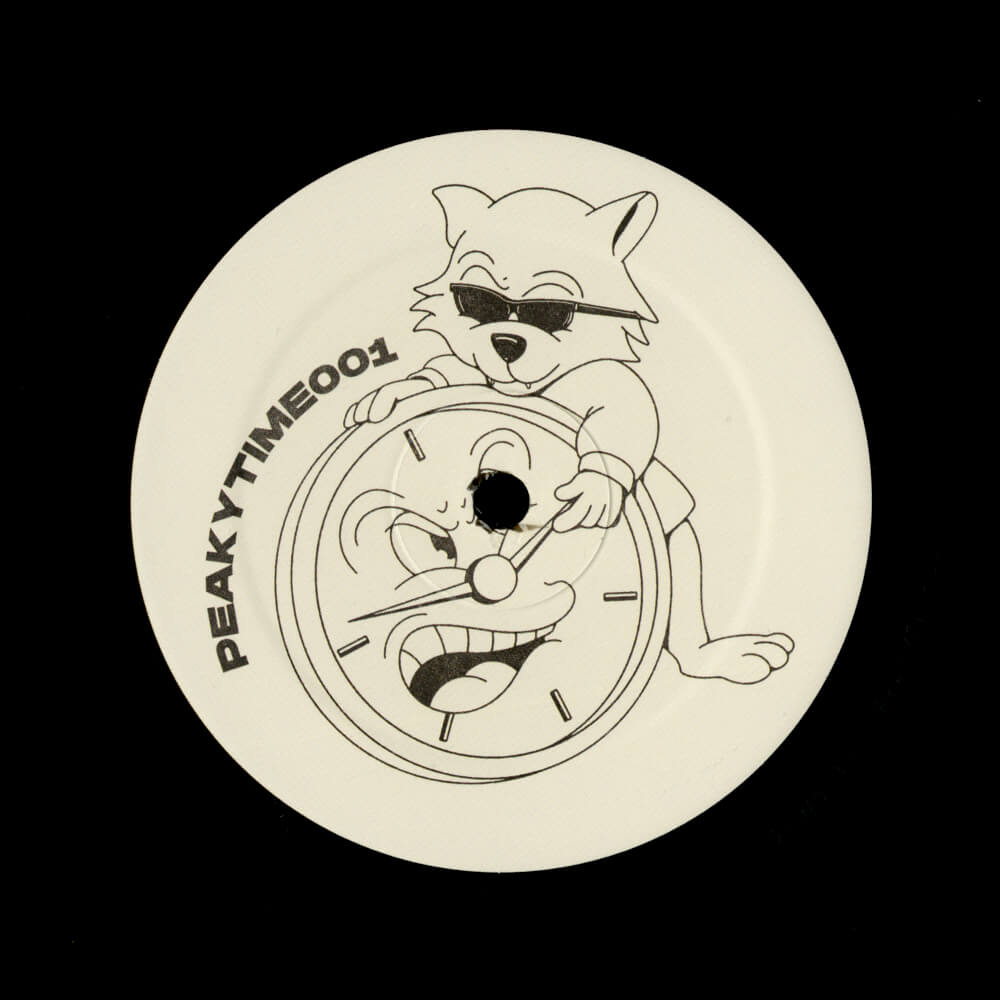 Peaky Beats
Peaky Time Vol.1
For our next Time Is Now release, join us as we connect the dots between the Bristol - Leeds musical axis.
Sale price

$16.00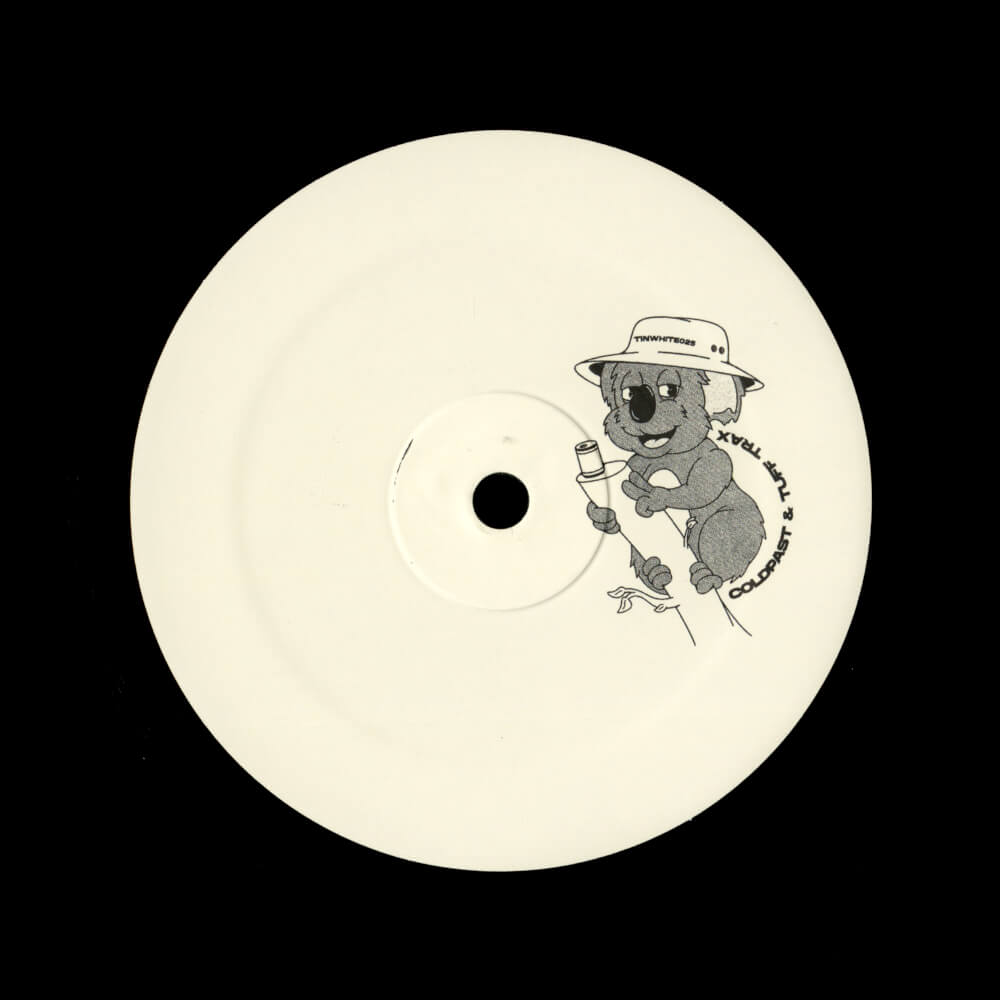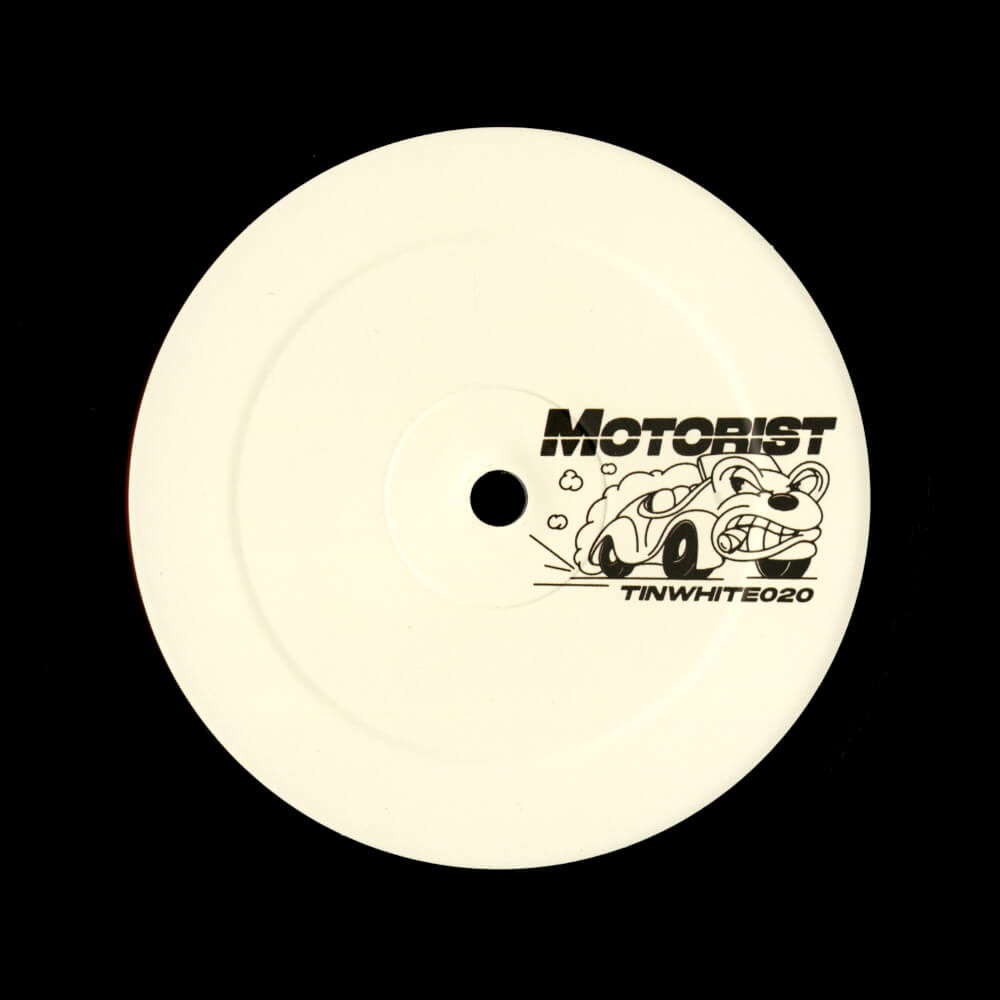 Motorist
Time Is Now White Vol. 20
As Motorist, LA native Joe Rihn makes music which points in the direction of the soulful, jazz inflections of artists like Wax Doctor and Peshay.Time Is Now White Vol.20 pays testament to his dexterity in creating fully-immersive atmospheres, as well as his penchant for rhythmic experimentati
Sale price

$16.00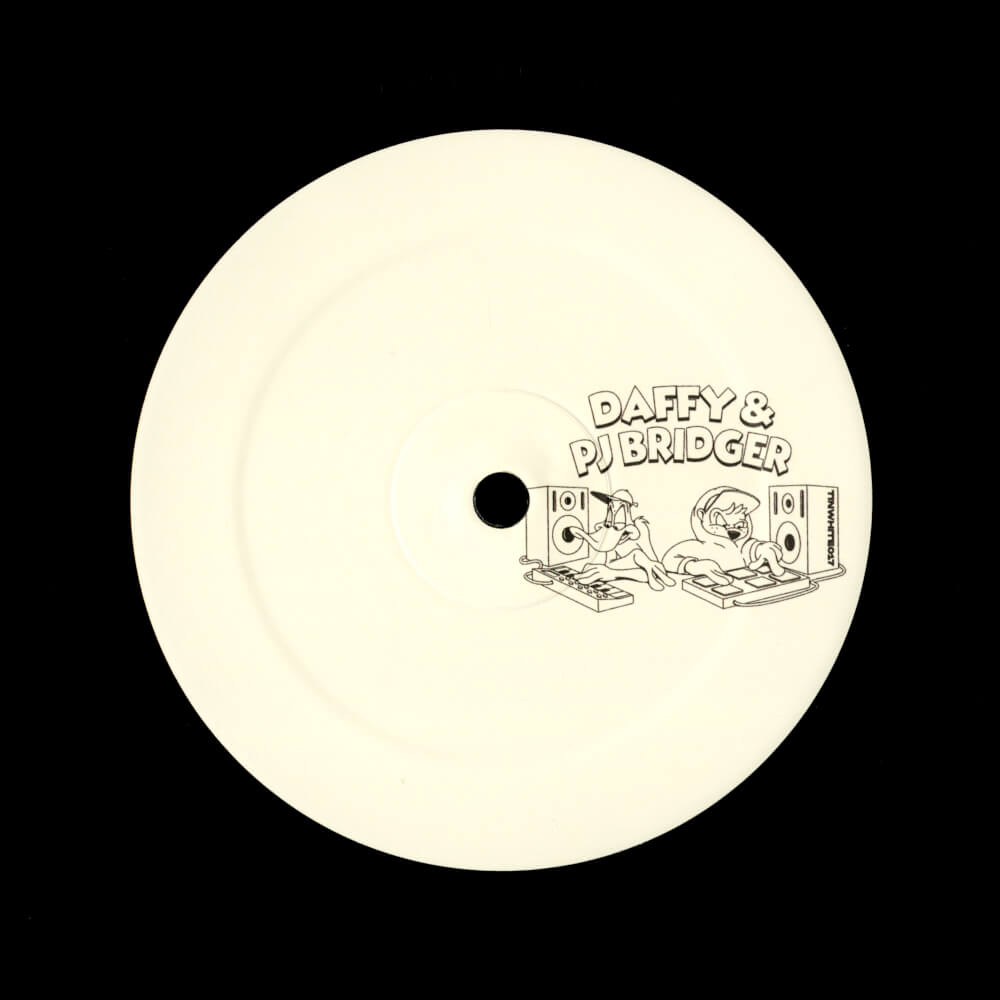 Daffy & PJ Bridger
Way Back When EP
The next Time Is Now white label sees two UKG powers join forces. The first of these will be no stranger to loyal followers of the series: Bristol native and Animated Audio boss Daffy makes his eagerly awaited return, one year after his label debut which established his prowess in producing UKG with a distinctly forwar…
Sale price

$16.00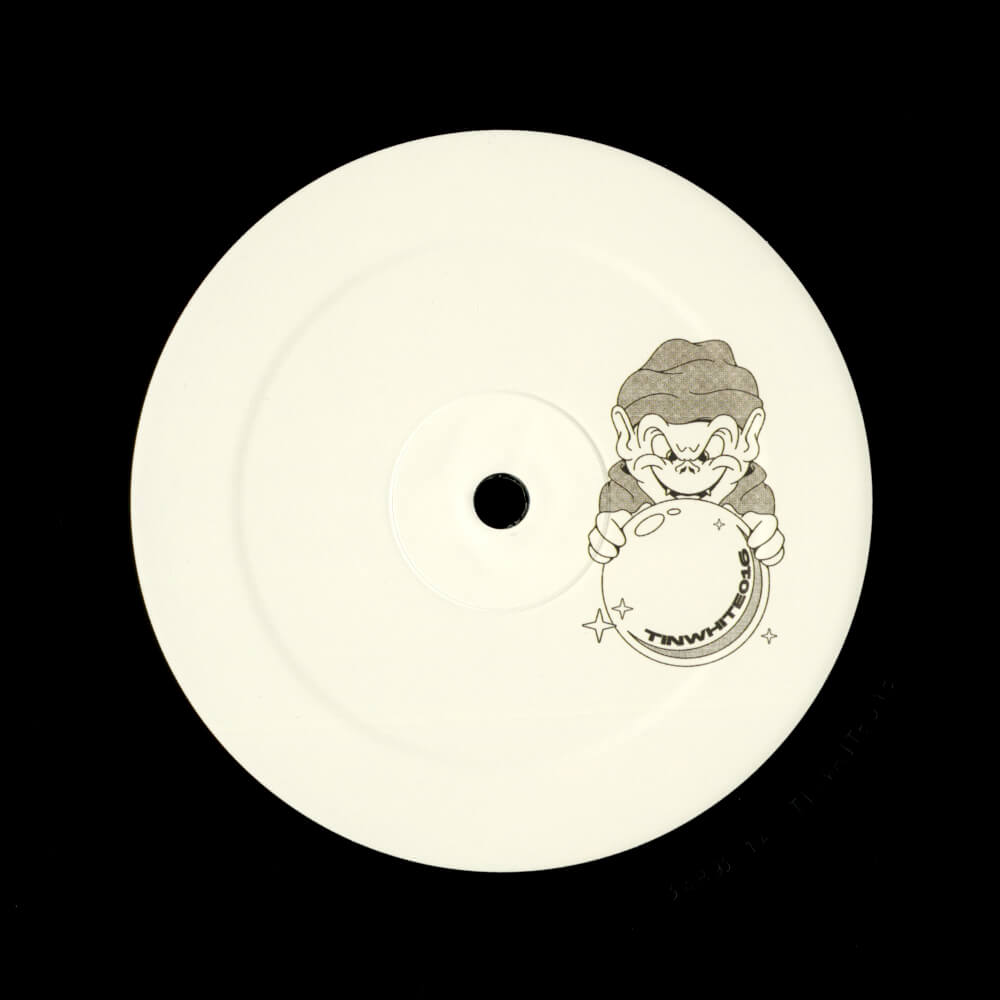 Killjoy
Time Is Now White Vol. 16
Making his Time Is Now debut, Killjoy brings a kaleidoscopic EP jam-packed with UK flavours, from 4x4 garage to UK Funky and tribal house.
Sale price

$16.00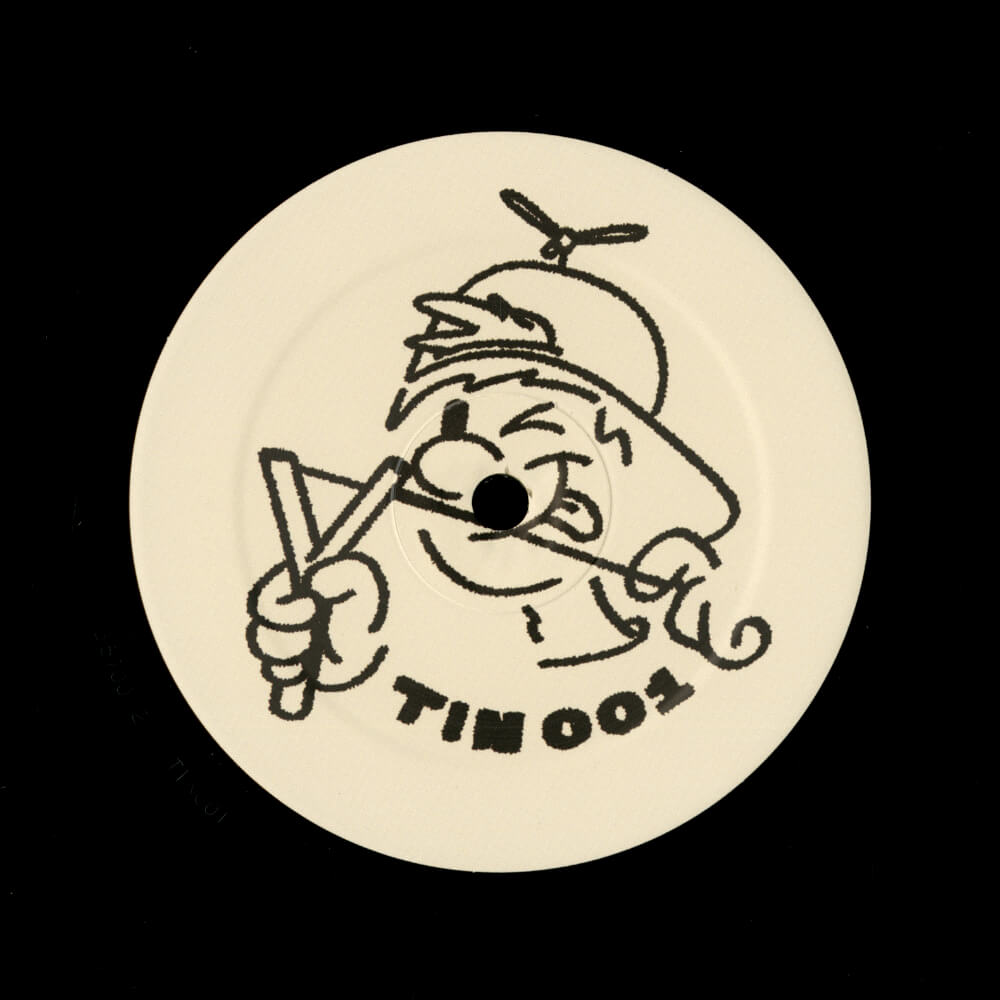 D. Jason / Baby J
Original Bad Bwoy EP
Four heavy weight steppers sourced from the streets of Leeds, for them dark basements and early morning afters, brought to you from two new bad bwoys on the scene D. Jason & Baby J.
Sale price

$16.00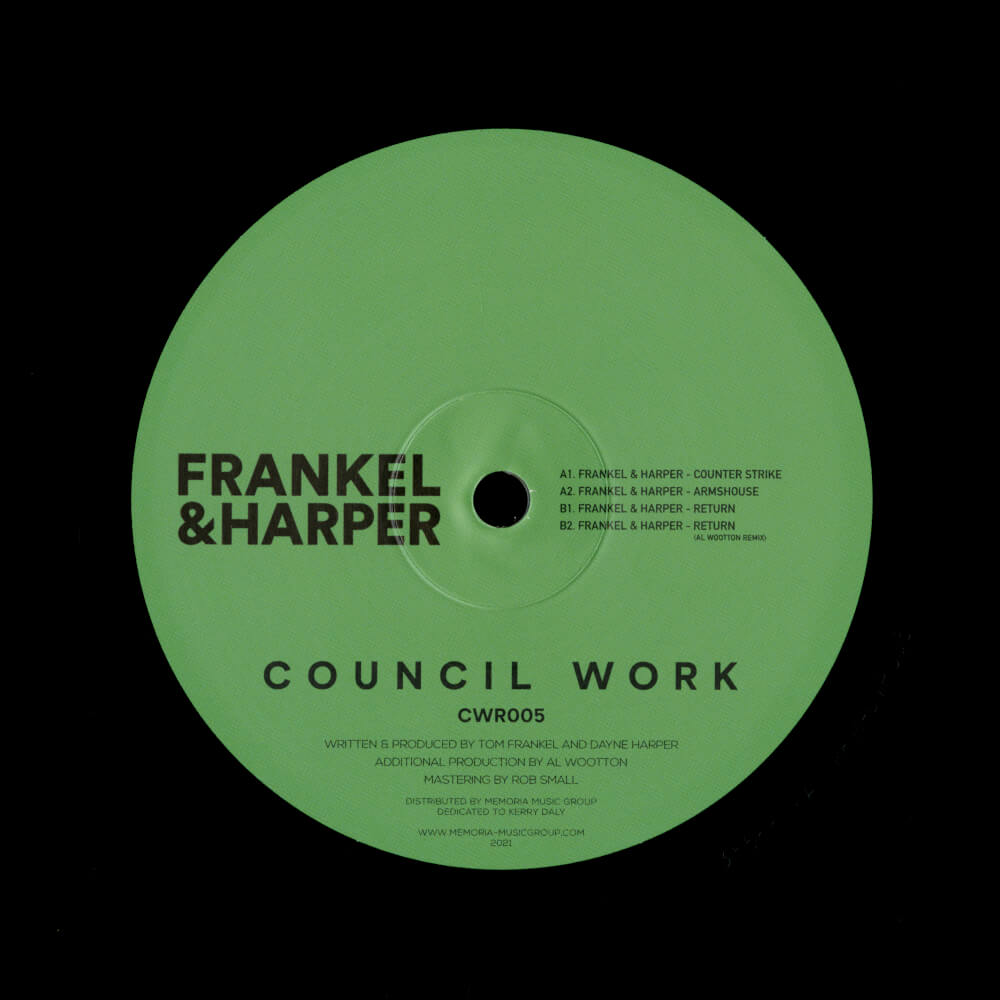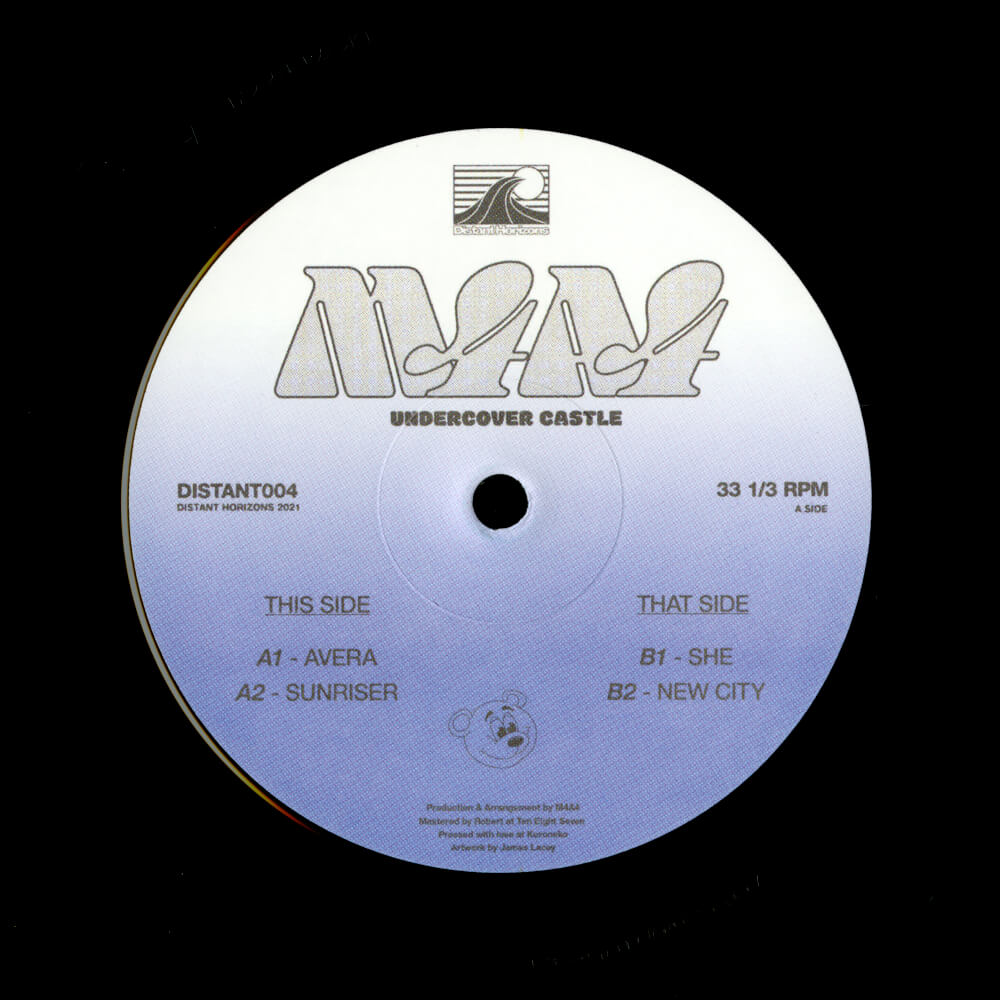 M4A4
Undercover Castle
After a 2020 that saw releases on Running Out Of Steam and Object of Desire, M4A4 brings his laid back house & garage stylings to Distant Horizons on Undercover Castle.
Sale price

$16.00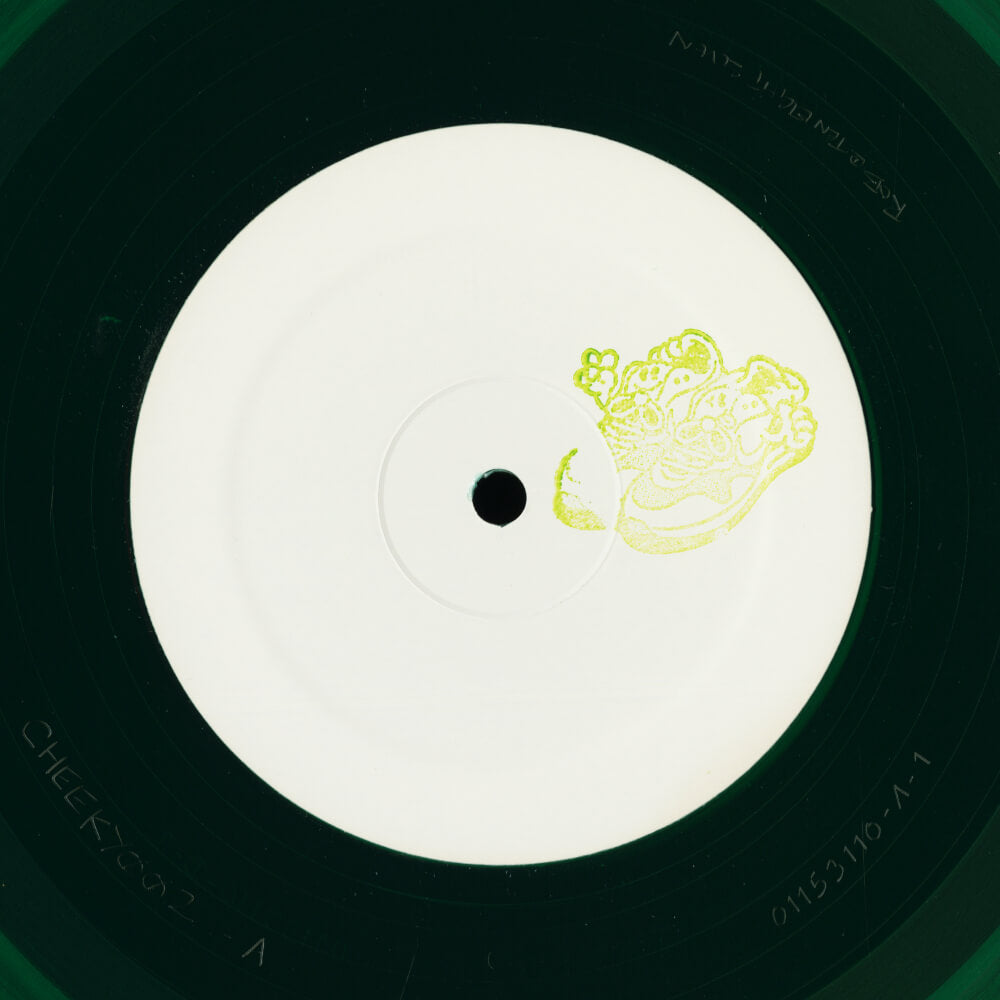 Stones Taro
Cheeky 002
Kyoto, Japan producer Stones Taro has been making waves recently with his sick blend of percussion led UK-funky, house, garage, stripped back jungle and hefty UK influence; whether it's serving up grimey shellers or screwface bassline, he always brings the heat.
Sale price

$16.00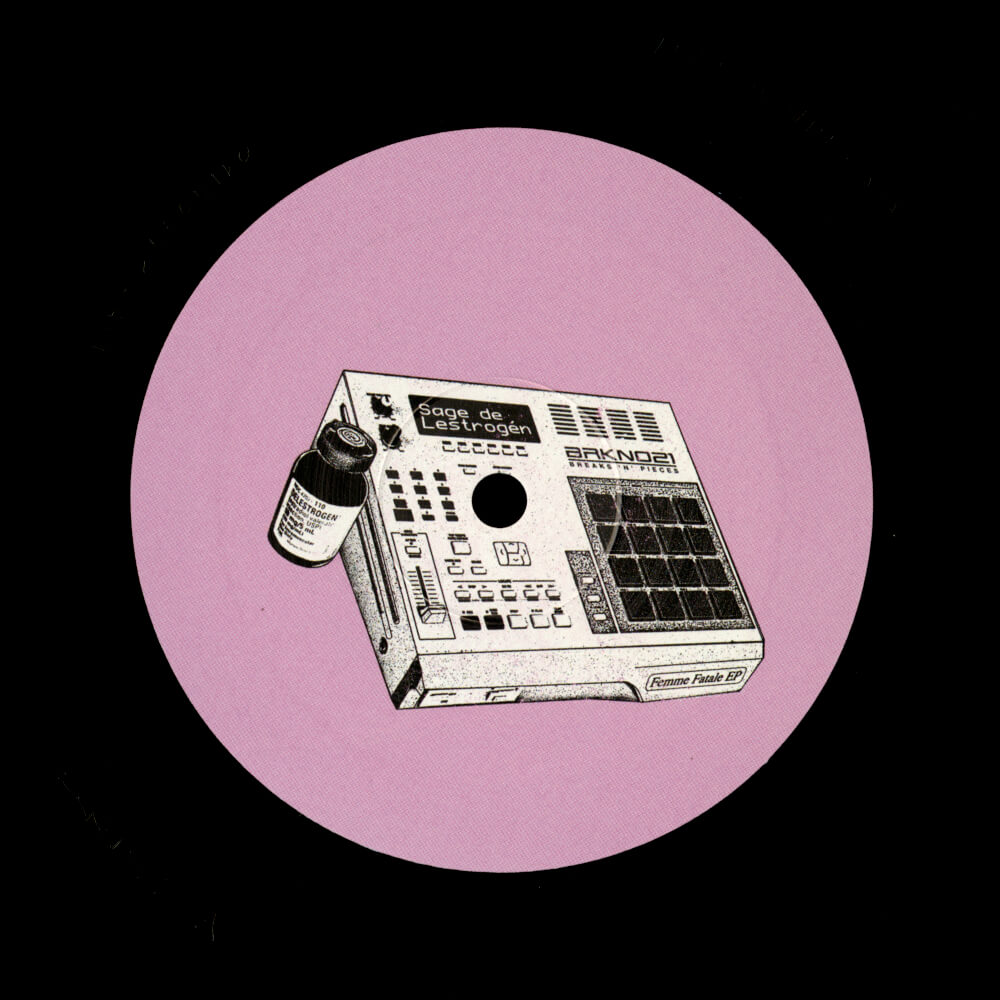 Sage de Lestrogen
Femme Fatale EP
Following appearances on London's Threads Radio, Balamii and Lobster Theremin's own Rinse FM show, in addition to contributions to Juke Bounce Werk's JBDUBZ Vol. 9 and a recent release on Leeds based Gimme A Break Records, LA based DJ Introspekt prepares to be welcomed into the Breaks N Pieces family under a brand new alias.
Sale price

$16.00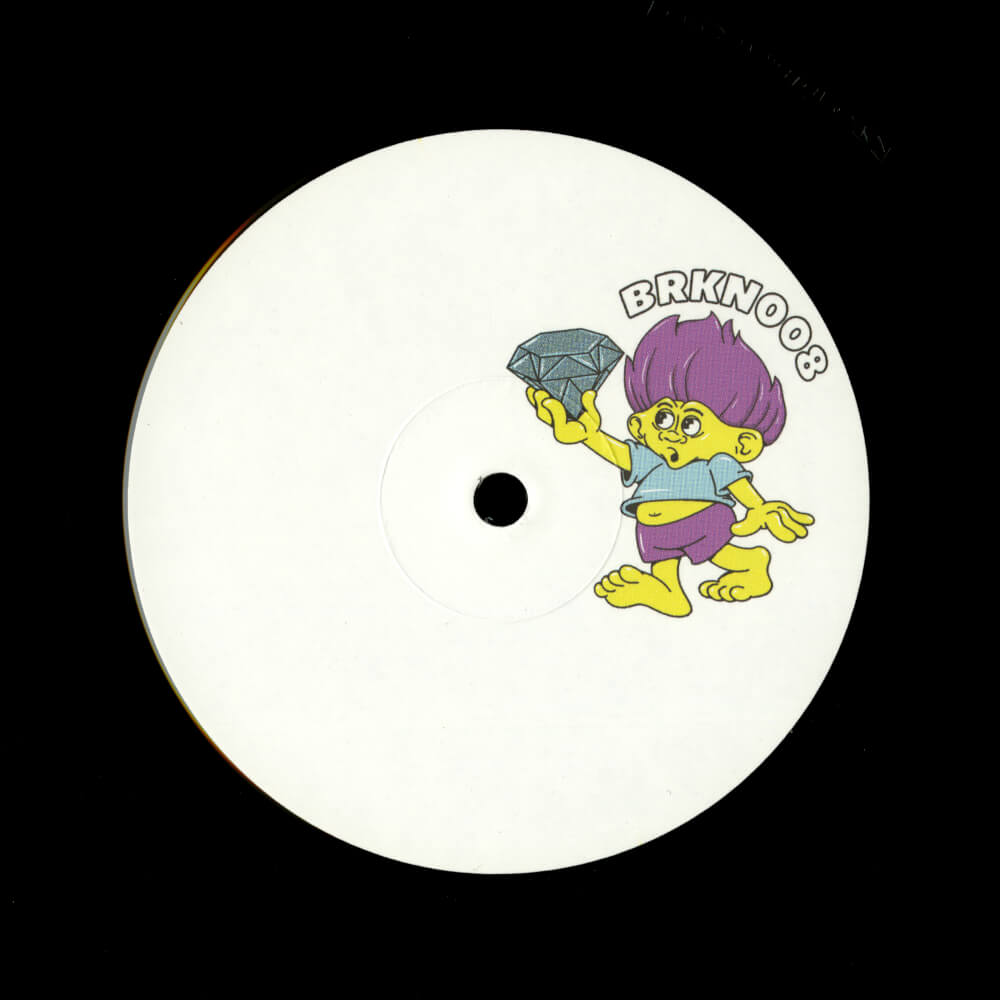 M4A4
Crystal City
With a string of releases on Hot Haus, Running Out Of Steam and Distant Horizons, M4A4 is no stranger to creating ear-catching dance music against a backdrop of collective influences, ranging from UKG, house and lunging 2-step. The prolific producer now makes his debut for Breaks 'N' Pieces - twisting the standard house template; with one eye on the past and another on the future.
Sale price

$16.00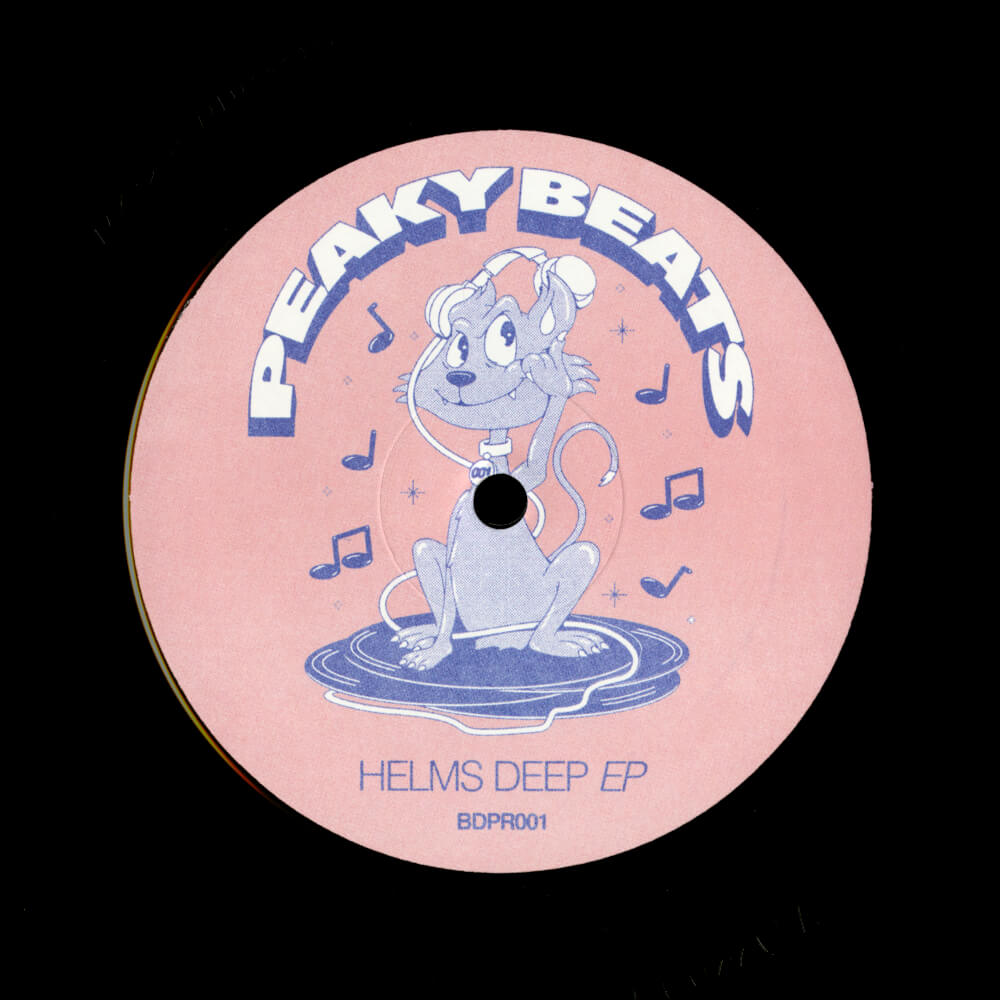 Peaky Beats
Helms Deep EP
Leeds based Peaky Beats follows up a killer release on Breaks N Pieces and self-released collaborative EP with Highrise with four cuts of ragga-tipped Dub that show a different sonic side to the typically lairy producer. It also comes complete with a remix from aya, the artist behind one of last year's most impressive tapes - I'm Hole.
Sale price

$16.00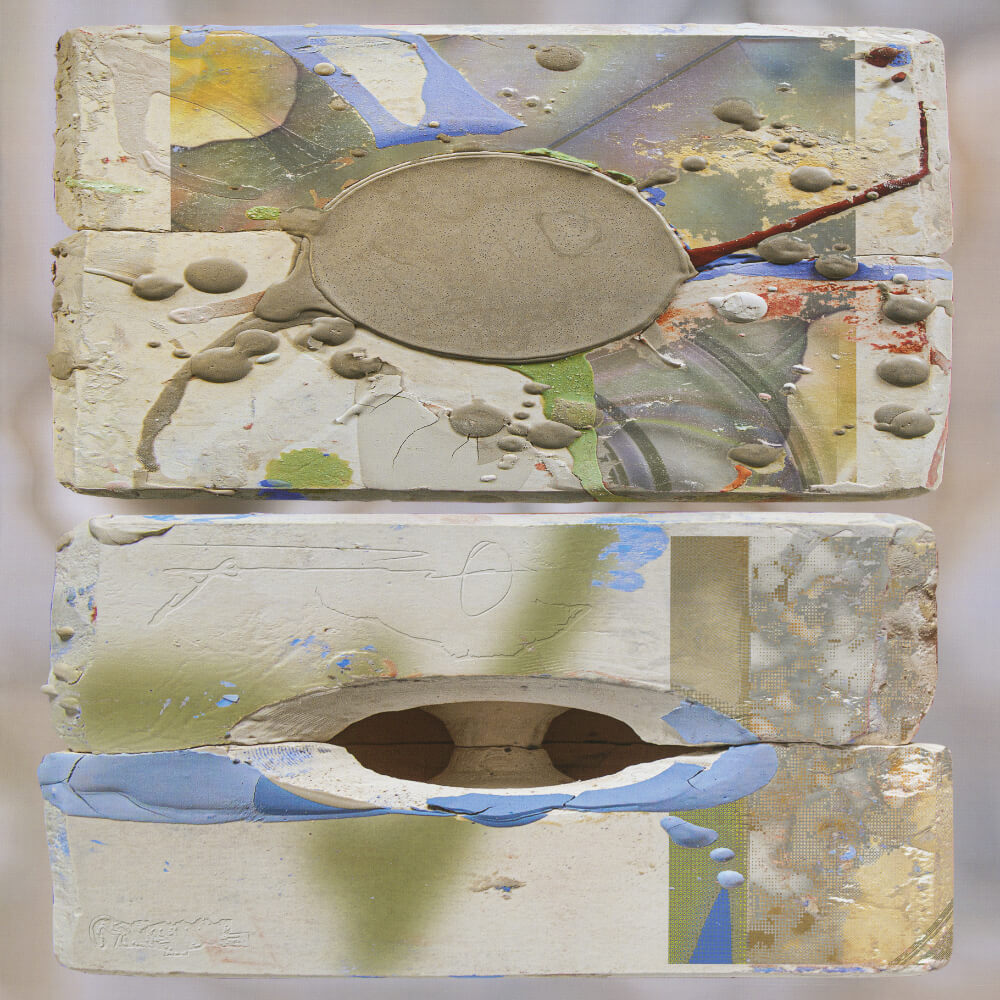 Healion
In Light, It Undoes Nothing...
Unforeseen arrangements: Droplets gather in clinging mist, Multitudes within multitudes. The world has a body that spares everything; In light, it undoes nothing. Recorded at Jump Source Studios in 2019-2020.
Sale price

$14.00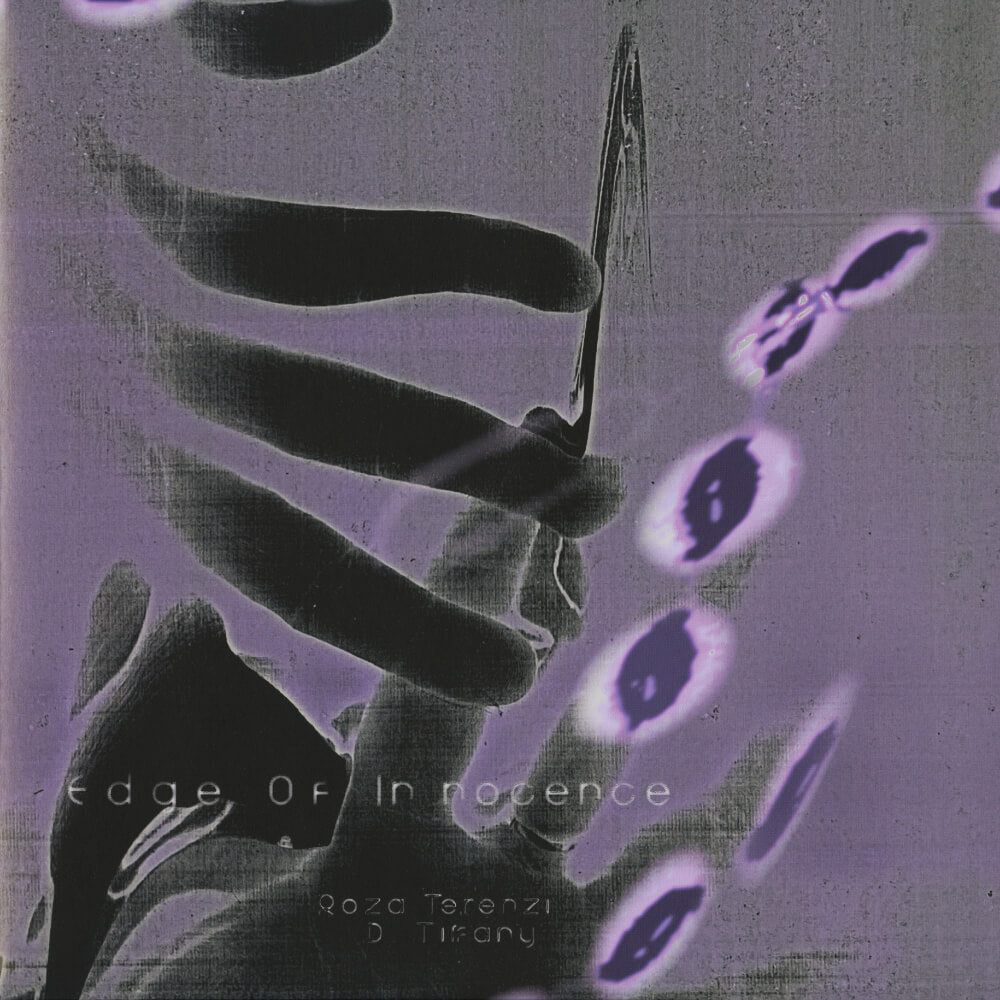 Roza Terenzi & D. Tiffany
Edge Of Innocence
CALLING ALL FRENETIC LOONS - cursed to strut on thy toes, or to point them to the sky. Has a lack of dance based activity made you weary? The deprivation of bass inflected oxygen surging thru your body resulted in a euphoric fatigue? Well rise and shine all you Spiritually Deluded kinder, the hit parade is back, with Roza T & D. Tiff tip-toeing in with 8 tracks high in kinetic synergy and low in "bOriNGG!!". The sound of 2 artists; serious in their intent yet blowing raspberries at the cork sniffers/snobs, obstinate to the world of industrial decay press shots + plastic ravers.
Sale price

$28.00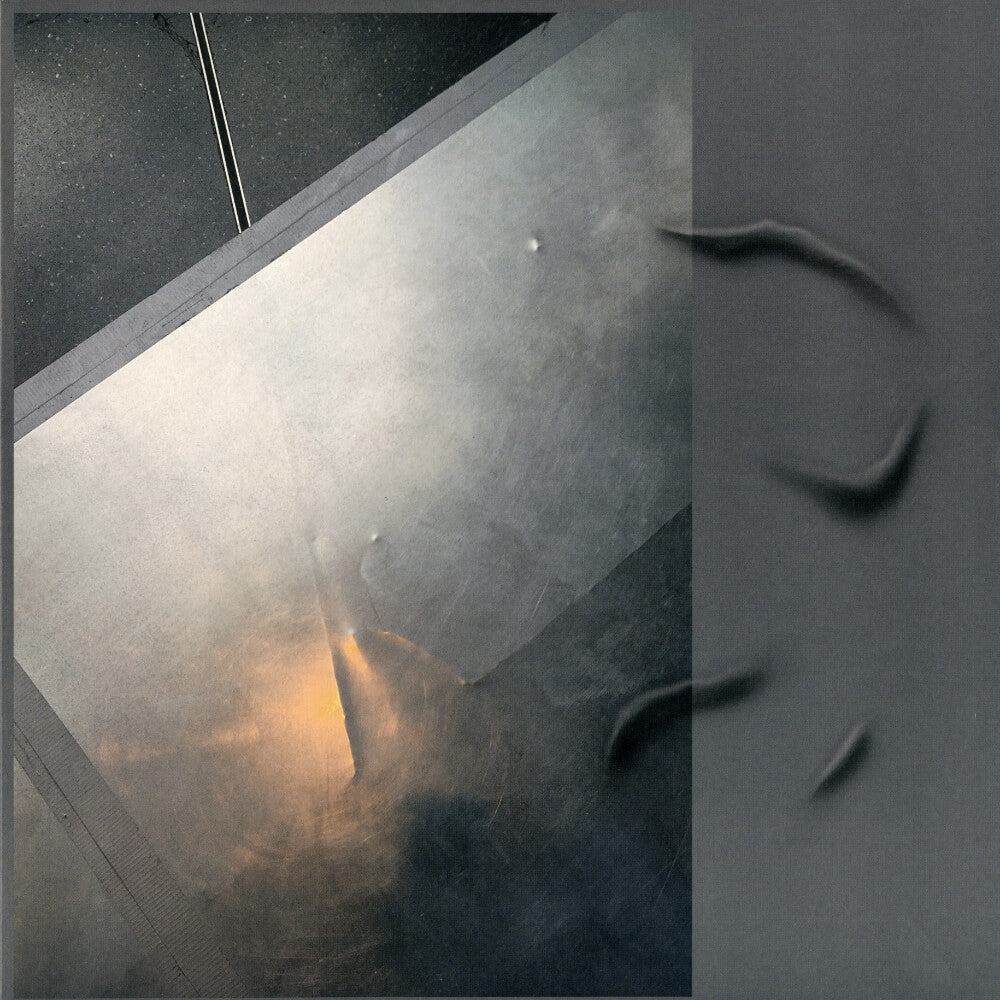 Employee
Wutai
ベルリンの個性派 Max Graef による変名 Employee の2019年リリース。隙間を持たせた脱力系パーカッション〜デジダブ。B2には DJ Neewt によるサイキックなエレクトロ・リミックスを収録。
Sale price

$14.00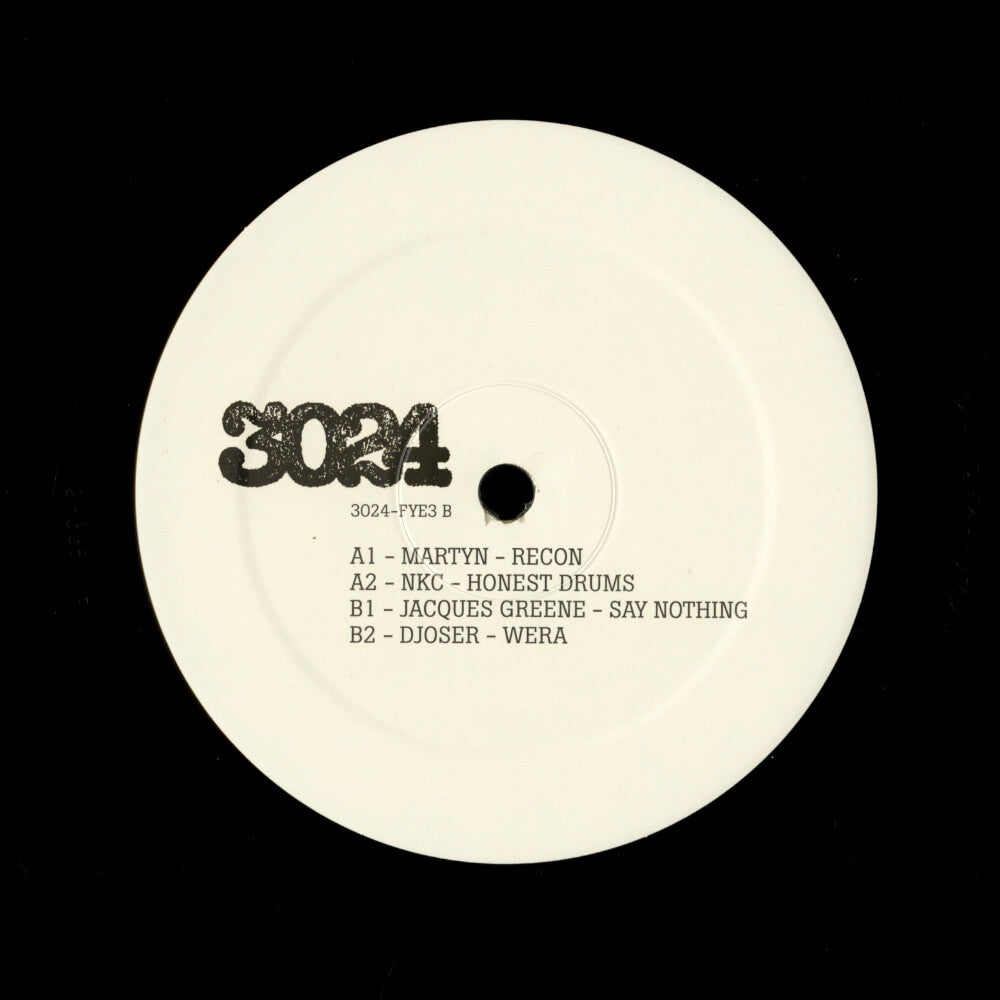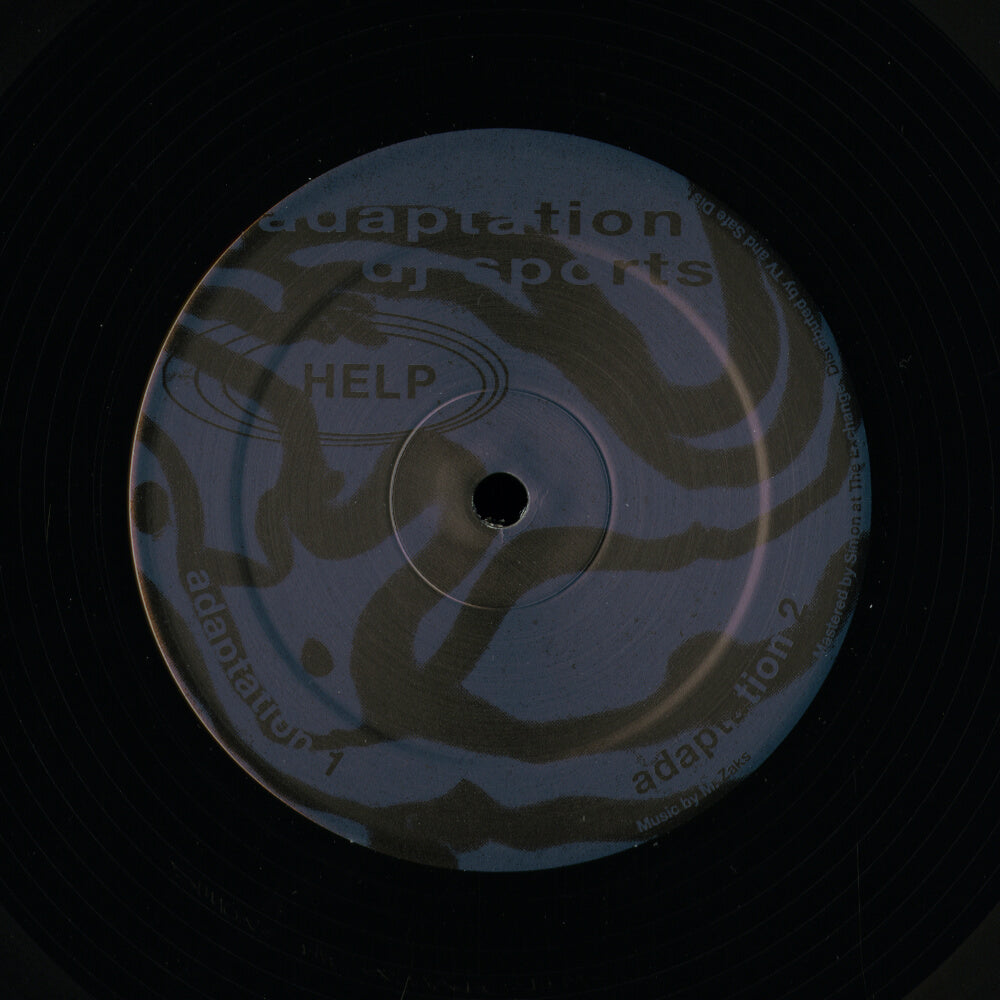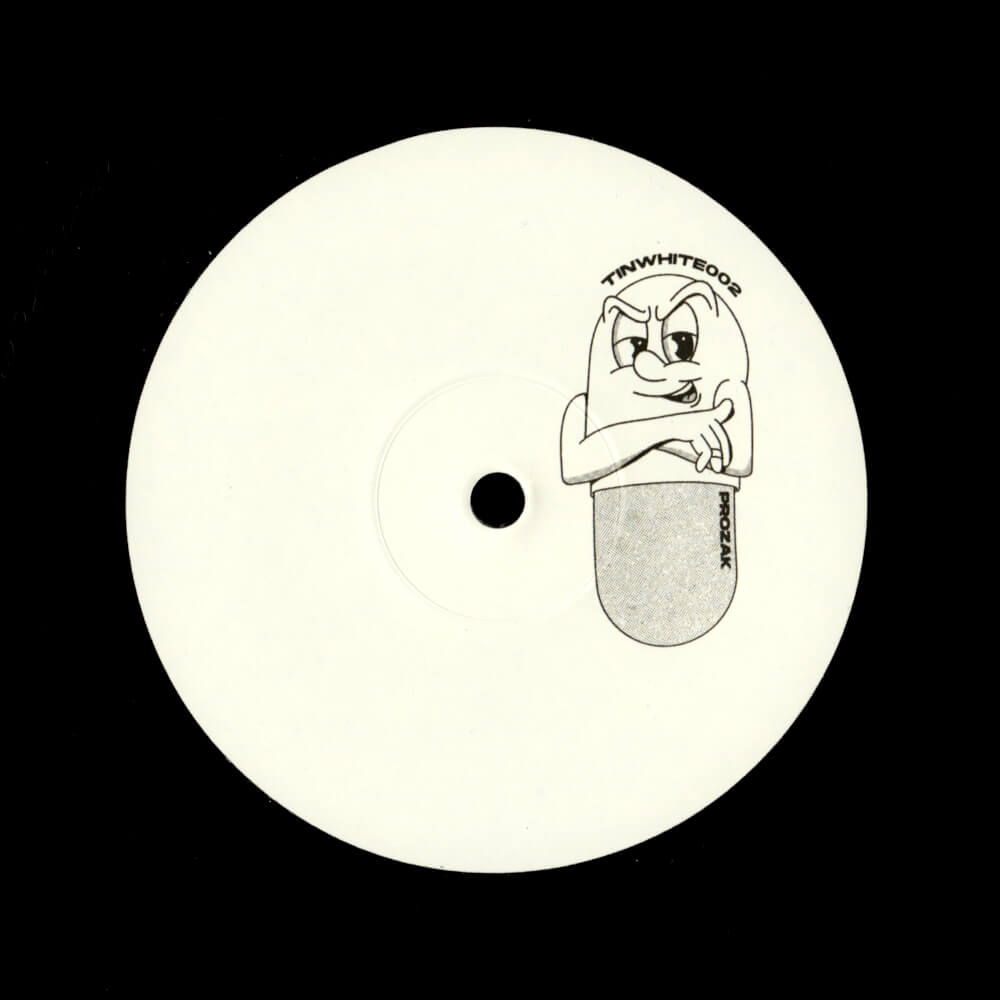 Prozak
Time Is Now White Vol.2
ダブリンのプロデューサーによるデビュー作(?)が Timeisnow のホワイトシリーズ第二弾として登場。ストップ&スタートのブレイクスとうねるようなベース、ボーカル・サンプルが熱狂的なA1をはじめ、自身のルーツであるガラージはもちろん、ジャングル・ブレイクやオールドスクールなレイヴ・サウンドを熟練した手法で落とし込んだ6トラックス。
Sale price

$14.00
Tower Block Dreams
Time Is Now White Vol.1
Shall Not Fade のベース部門 Timeisnow が展開するホワイトシリーズの第一弾に、Warehouse Rave からデビューした新鋭 Tower Block Dreams が登場。ガラージ/グライムのクラブツール5曲に加え、レーベル・レギュラーの Interplanetary Criminal のリミックスも収録。
Sale price

$14.00
Interplanetary Criminal
In My Arms EP
Mancunian genre-bender Interplanetary Criminal comes back for more on Shall Not Fade sublabel Time Is Now; In My Arms EP makes his third full release on the imprint. This time round, he shares four carefree rave-influenced garage pieces topped off with a rolling drum and bass remix from breakbeat master Coco Bryce.
Sale price

$14.00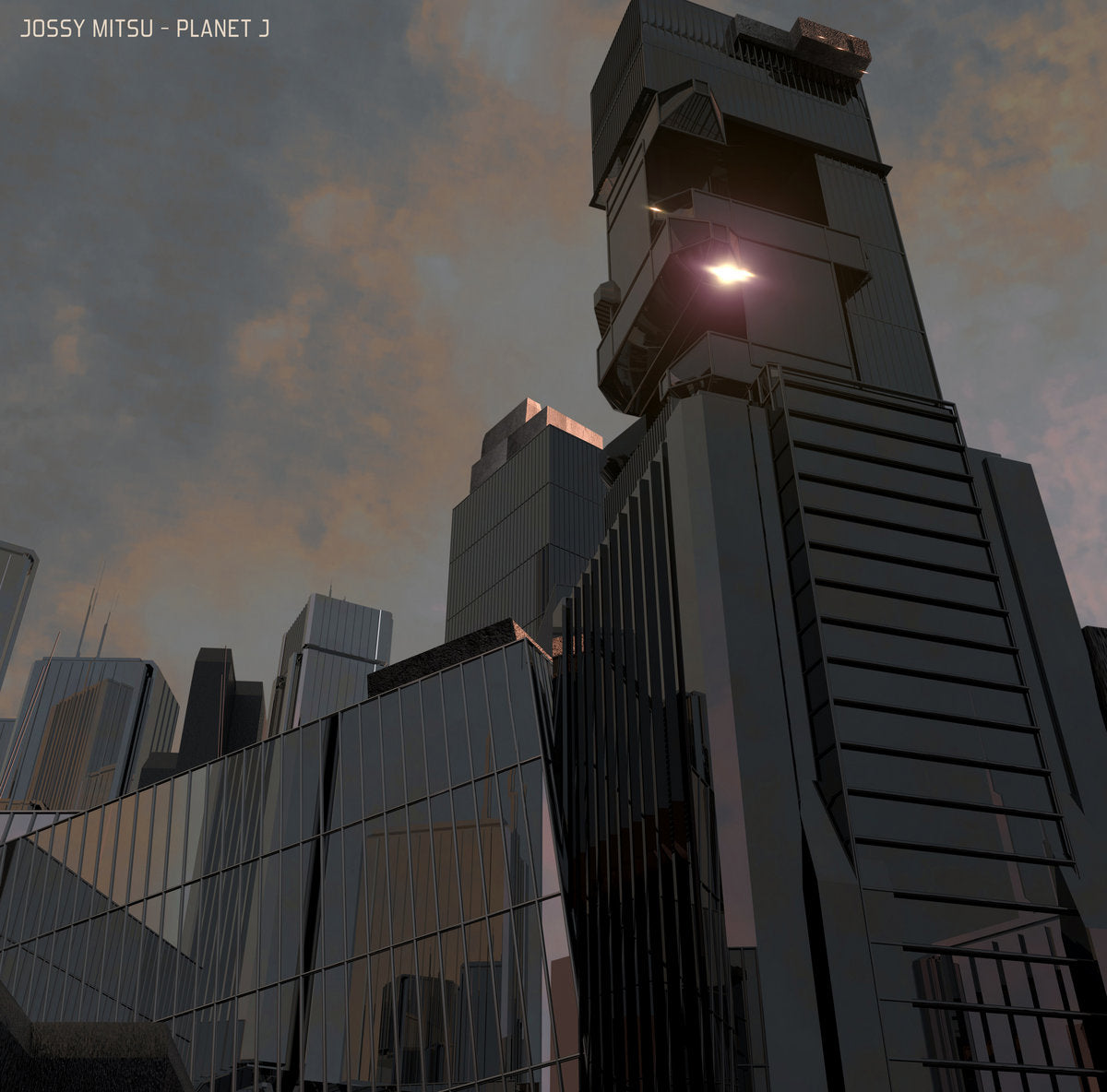 Jossy Mitsu
Planet J
Rinse FM のレジデントであり、現在注目の女性DJコレクティブ 6 Figure Gang の一員 Jossy Mitsu が Astral Black からプロダクション・デビュー。グライム、テクノ、ジャングル、2ステップガラージとそれぞれ特色のある4曲を収録。Hessle や Timedance などの作品が好きな方はぜひチェックしてみてください。
Sale price

$17.00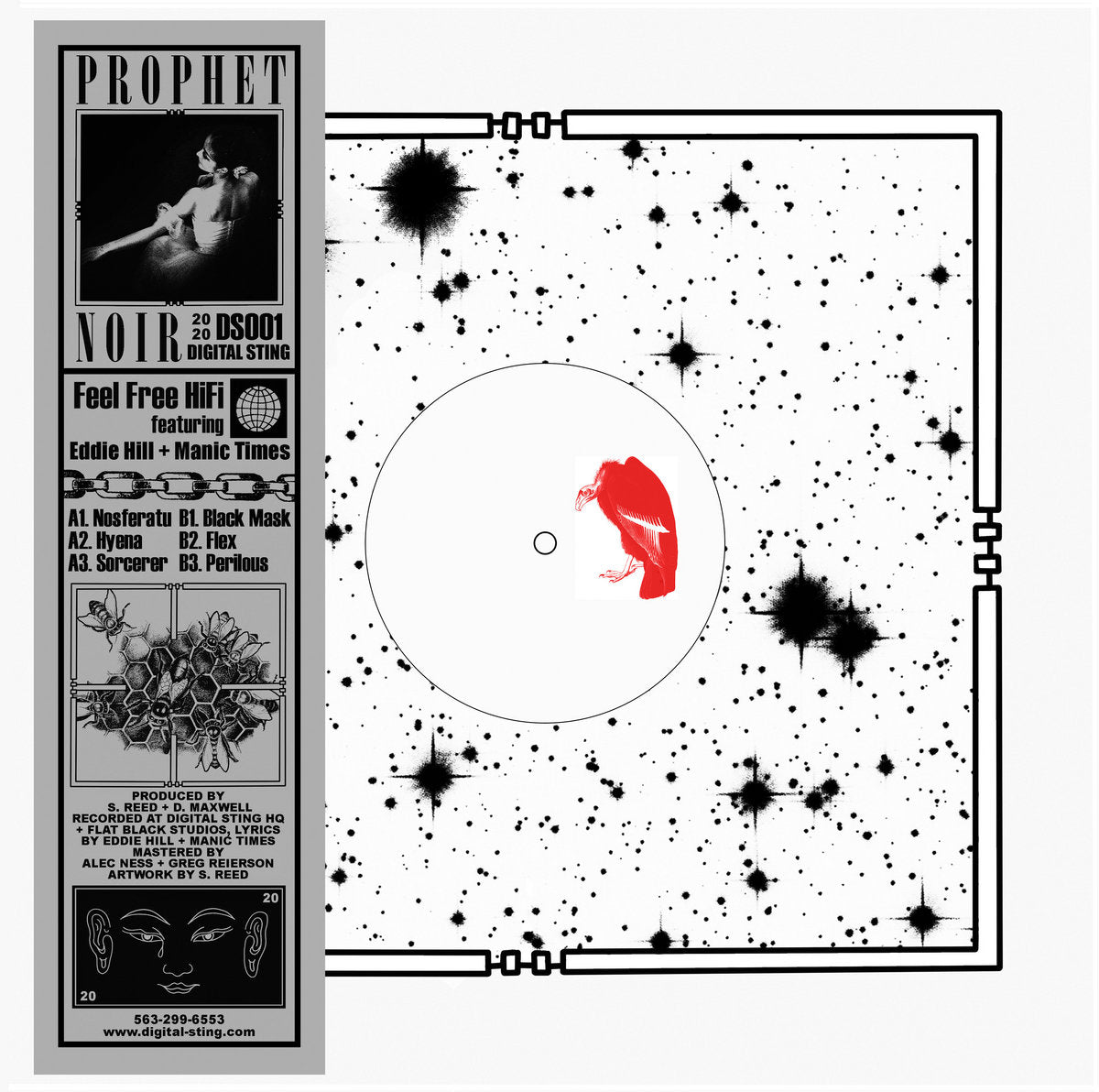 Feel Free Hi Fi
Prophet Noir
ジャマイカ音楽のコレクターとスピーカー設計家が出会い結成された米ツインシティーズ拠点の新鋭サウンドシステム・コレクティブ Feel Free Hi Fi デビュー作品。もともとはインスト作品となる予定だったそうですが、存在感際立つ2MCが参加したヴォーカル曲中心のディストピア・インダストリアル・ダンスホール・エクスペリメンタルに。オススメです!
Sale price

$21.00